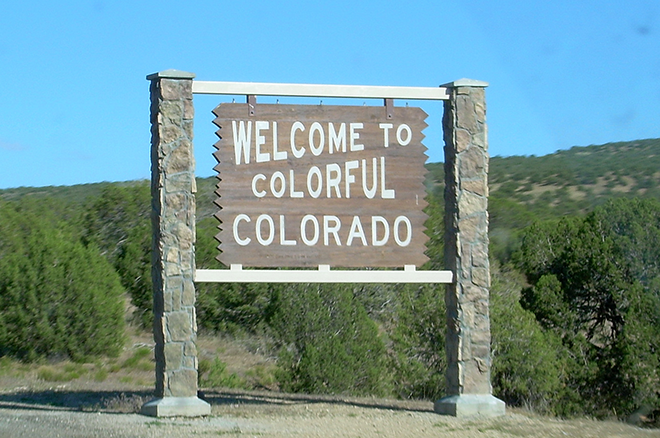 Published
Wednesday, October 26, 2016
A traditional event that has been taking place in Kiowa County was completed again in mid-October.
This was the 24th year the Road Rally has taken place. Janet and Jerry Frederick were the instigators of this event. While living in Table Rock, Wyoming, they had participated in road rallies there. The year before moving back to Kiowa County they had won a rally. Jerry has always been an event organizer in his free time. For years he was getting together basketball and baseball tournaments., when he wasn't organizing he was coaching.
In 1992, the same time he was putting a fishing tournament together he was thinking "I bet the people here would like a road rally." And 24 years later, think he was right.
When people hear Road Rally they think driving fast to get to the finish line. While you do have to finish, fast time isn't the main criteria.
There are two members to a team, the driver and the navigator. The navigator reads directions that are handed out at the starting point. Mixed in these direction you might have trivia (of just about anything from TV shows, movies, music, sports and Kiowa County) or a question such as what is in the pasture on your right after the cattle guard. These directions take you to a checkpoint. You turn these papers in and received new set of papers guiding you to the next checkpoint. At the check point there is usually something you have to perform like maybe 'bobbing for apples' but you are limited on amount of time to perform task. These are bonus points. At each check point you are also given a playing card. These cards come into play at the end of the day when the best hand turned in wins a prize.
The final stop and check point is at the Windmill Saloon. While waiting for the results to be announced, Milt and Dawn Rae Watts serve up a delicious buffet-style meal. There are door prizes that have been donated by many individuals and business which are handed out to participants.
The winners are based on how many trivia questions answered correctly, and bonus points. Time is also taken into account.
The big winners not only win a cash prize, but they get the honor of planning the route the next year.
This year there was a total of 23 teams. A Calcutta starts the race. This year winners on the Calcutta were Terri Voss, Milton Watts, Jason Lenox and Cody Cordova.
The winners of the rally and who plan next year's rally are Anthony Voss and Bart Michael. Second place went to Kaily Lane and Jimmy Darnell. Third were Sean and Mei Lan Lening with fourth place going to Cody Cordova and Kayla McLoud.
Thank you to this year's sponsors
Kiowa County Abstract Company - JJ's Ranch House Restaurant - Kiowa County National Bank - Eads Auto Supply - Crows Stop and Shop - Kiowa Healthmart - Headquarters - Eads Coop & C-Store - Pheasants Forever (Ed Jones & Jack Gentz) - Jimmy Patterson - Bart Michael Snap On Tools - Plains Network Services - Larry Gifford Rentals - J & J Liquor - Cobblestone Inn & Suites - Kiowa County Press