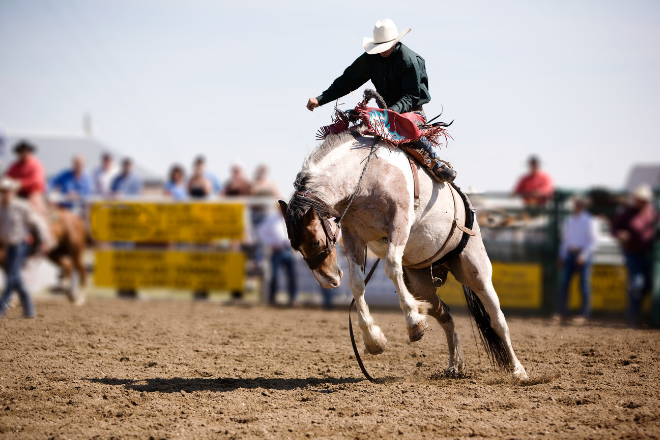 Published
Friday, January 25, 2019
As the cold weather continues to keep us trapped indoors, it's important that we have something to look forward to for once the snow thaws. Nothing says summer more than a good old-fashioned rodeo. Prepare to strap up your boots and put on your cowboy hat because these Colorado rodeos mean business.
Dating back to the 1800s, Greeley Stampede is rich in tradition and heritage. This festival 's purpose was to honor local potato farmers and has since grown into an internationally recognized event that attracts more than 250,000 people annually. Traditionally, the Stampede has featured a variety of events from bucking bronc riding to pie-eating contests. There's a little bit of something for everyone to enjoy.
This establishment has been hosting rodeo events since before the word "rodeo" was used in the United States. Their genuine Wild West Shows attract large crowds who come for thrills and excitement you can't find anywhere else. While today's rodeos have a higher level of sophistication than the ones of the past, Rooftop Rodeo has remained true to their cowboy roots, which is evident in the passion and commitment they exhibit throughout every event.
This weekly event has everything you'd expect from a rodeo; from bareback riding, team roping, barrel racing, bull riding--the list goes on! Before the event, you can prepare with fun activities including mechanical bull rides, petting zoos, and saloons. At the end of the day gather around the campfire to roast marshmallows and sing songs under the gorgeous Colorado night sky.
First staged in July of 1937, Pike's Peak has been a crowd favorite ever since. Being one's to give back, they have raised more than $5 million for military charities over the last 73 years. This event highlights top rodeo talent in bull riding, bareback bronc riding, and steer wrestling performances. You'll also find unique retail and food vendors scattered across the venue.