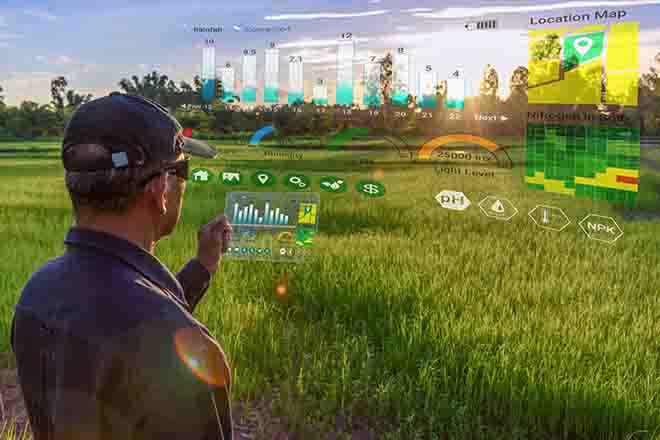 Published
Thursday, October 7, 2021
Wyoming experienced a dry week with above average temperatures, according to the Mountain Regional Field Office of the National Agricultural Statistics Service, USDA.
Rainfall totals were a quarter inch or less for most of the State.
Lincoln County reported that there was no moisture this week and Niobrara County reported exceptionally dry conditions. Natrona county, however, received over 3 inches of rainfall.
Along with a lack of moisture, the State experienced above average temperatures this week. Temperatures throughout the western and central portions of the State were 2 to 4 degrees above average for this time of year. Counties in the northeastern corner continue to be very warm, with daily temperatures 4 to 8 degrees above normal. Goshen County reported unseasonably warm temperatures.
With minimal moisture received, drought conditions continue to persist. According to the United States Drought Monitor for September 30, 2021, the amount of land rated as abnormally dry was 2.1 percent, compared to 3.2 percent last week. Moderate drought was present across 27.5 percent of the State, a decrease from 32.9 percent last week. Severe drought increased to cover 41.1 percent of the State, a 6.2 percent increase from 38.7 percent last week. Extreme drought conditions increased from 25.2 percent last week to 29.3 percent of the State this week. For the third week in a row, 100.0 percent of the State is experiencing drought conditions.
Reports from Lincoln County indicate producers are beginning to make plans to sell down livestock herds. There are continuing comments of extremely high hay prices and limited availability.
Weston county producers are preparing cattle for the fall and are finishing up buying hay for the winter. There are reports that hay is being imported from up to 800 miles away. Harvest of corn for grain began this week, with harvest reported at 1 percent complete.
Sugarbeet harvest continues to progress ahead of last year, with harvest reported at 48 percent complete, compared to 26 percent complete this time last year.
Emergence of winter wheat is at 51 percent this week, compared to 54 percent emerged this time last year.
Stock water supplies across Wyoming were rated 37 percent very short, 49 percent short, and 14 percent adequate, compared to 34 percent very short, 54 percent short, and 12 percent adequate last week.
Irrigation water supplies were rated 20 percent very poor, 42 percent poor, 16 percent fair, and 22 percent good.
CROP AND LIVESTOCK PROGRESS

Commodity

Current week

Previous week

Previous year

5-year average

(percent)

(percent)

(percent)

(percent)

Alfalfa

3rd cutting harvested

70

63

75

72

Corn

Dented

97

89

98

96

Mature

42

34

82

63

Harvested for grain

1

--

13

6

Harvested for silage

89

75

93

83

Dry edible beans

Cut

98

74

96

89

Harvested

84

55

86

74

Sugarbeets

Harvested

48

34

26

19

Winter Wheat

Planted

86

63

89

94

Emerged

51

27

54

59

DAYS SUITABLE FOR FIELDWORK AND SOIL MOISTURE CONDITION

Current week

Previous week

Previous year

5-year average

Days suitable for fieldwork

7.0

7.0

7.0

6.1

Topsoil moisture

(percent)

(percent)

(percent)

(percent)

Very short

46

43

39

19

Short

44

45

41

35

Adequate

10

12

20

42

Surplus

--

--

--

4

Subsoil moisture

Very short

49

47

44

22

Short

38

37

40

37

Adequate

13

16

16

39

Surplus

--

--

--

2

CROP, LIVESTOCK, PASTURE AND RANGE CONDITION

Commodity

Current week

Previous week

Previous year

5-year average

(percent)

(percent)

(percent)

(percent)

Corn

Very poor

--

--

--

--

Poor

--

--

7

3

Fair

5

5

37

18

Good

88

88

56

78

Excellent

7

7

--

1

Pasture and range

Very poor

41

32

40

15

Poor

33

36

30

15

Fair

21

25

26

36

Good

5

7

4

32

Excellent

--

--

--

2

Sugarbeets

Very poor

3

3

--

--

Poor

8

8

--

--

Fair

27

27

2

11

Good

62

62

98

86

Excellent

--

--

--

3

Livestock

Very poor

--

--

2

--

Poor

8

5

6

2

Fair

33

39

20

13

Good

58

54

72

81

Excellent

1

2

--

4