Image
Arizona abortion access initiative to start signature gathering
(Arizona Mirror) The initiative seeking to make abortion a fundamental right in the Grand Canyon state has officially launched the signature gathering effort necessary to land on the 2024 ballot. 
Reproductive rights advocates gathered Thursday to urge Arizonans to support the campaign for the Arizona Abortion Access Act, which aims to enshrine the procedure as a right in the state constitution. To qualify for the 2024 election, it first needs to garner at least 383,923 valid signatures from registered voters who want it on the ballot. 
Dr. Jill Gibson, medical director for Planned Parenthood Arizona, which runs four of the state's nine abortion clinics, said that putting the issue to the voters is the best way to guarantee access to the procedure. 
Image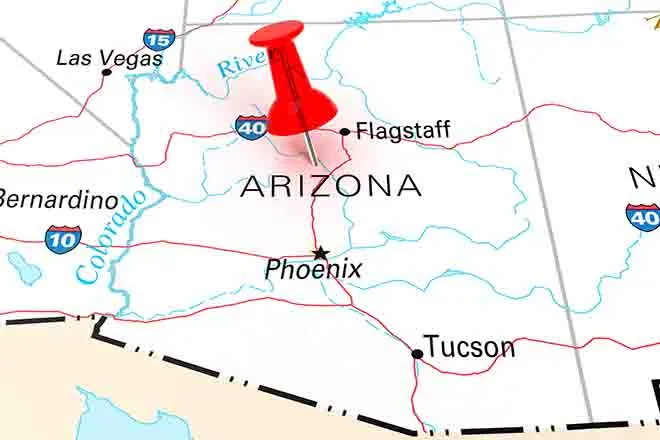 "What has become heartbreakingly crystal clear to both providers and patients since the overturn of Roe is that we cannot rely solely on our representatives, our judges or our officials to protect our health care rights," she said. "It falls to us to fight for our communities and safeguard the right to abortion in Arizona." 
Access to abortion care has been increasingly inhibited across the country and in Arizona after the U.S. Supreme Court struck down the protections of Roe v. Wade last year and left the power to restrict access to the procedure up to individual states. Lawmakers in Arizona passed a 15-week limit that is currently in effect, but a court case headed by anti-abortionists threatens to reinstate a near-total ban from 1864. And a separate case is underway over a previously blocked law that includes both a genetic-abnormality ban and a declaration of fetal personhood that has the potential to prohibit all abortions. 
Image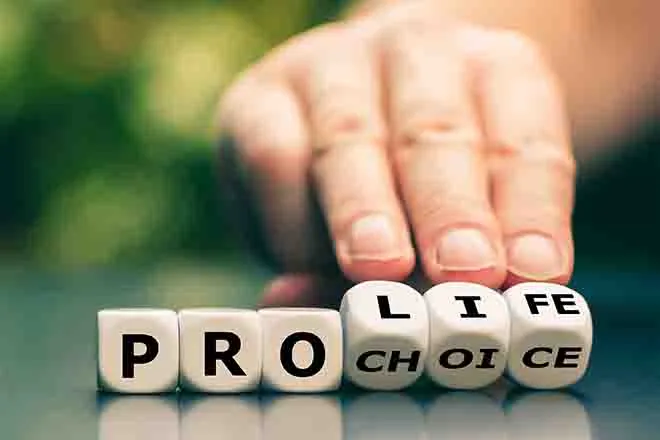 If voters approve the Arizona Abortion Access Act, all of the threats and restrictions against the procedure would be rendered moot. The act would prohibit any law or policy from interfering with a patient's ability to obtain an abortion before fetal viability unless a "compelling state interest" exists. That state interest must be an evidence-based law that takes into account the patient's health and doesn't "infringe on the individual's autonomous decision making". And in cases that arise after the point of fetal viability – generally considered to be around 23 to 24 weeks — the judgment of the health care professional would be held above any outside interference or restriction. 
Reproductive rights proponents are confident that Arizonans will deliver a win for the act. 
"The majority of Arizona voters, no matter how they personally feel about abortion, agree with us that pregnant people should have the freedom to make decisions about pregnancy and abortion with their trusted health care providers and without government interference," said Chris Love, the campaign's spokesperson. 
Image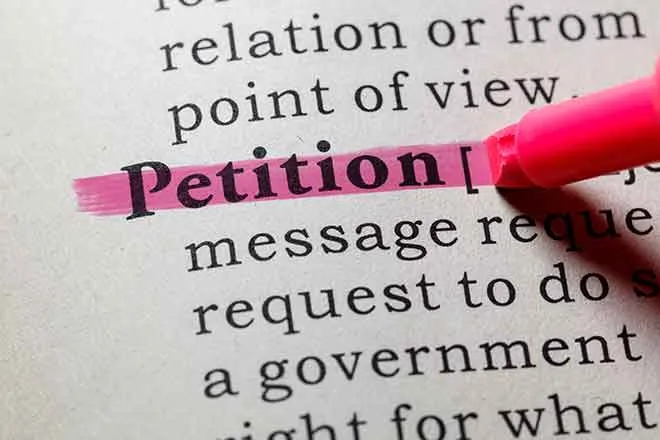 A 2022 poll conducted by the Public Religious Research Institute, a nonpartisan organization, estimated that as much as 62% of Arizonans support legalizing abortion access. 
The campaign is running both a volunteer and paid signature gathering effort across the state, and while training for the volunteer side is still underway, the latter is set to launch as soon as October. Arizonans interested in volunteering to collect signatures or hoping to sign a petition can visit the campaign's website to learn more. 
As a constitutional amendment, the act has the highest signature threshold to meet, at nearly 400,000 by July 2024. And the likelihood that hundreds of signatures will be thrown out during the verification process means that campaigns commonly aim to collect far above the required amount to ensure a buffer. Love said the Arizona for Abortion Access campaign has its eyes set on more than 600,000 signatures, but she's confident that the nine-month timeframe will be sufficient to reach that goal. 
A similar effort to protect access to abortion in Arizona launched shortly after the U.S. Supreme Court's ruling in Dobbs v. Jackson Women's Health Organization was leaked in May but failed to meet the signature requirement in time. That attempt obtained just 175,000 of the necessary 356,467 signatures in the weeks before the July deadline to make it onto the 2022 ballot. 
Image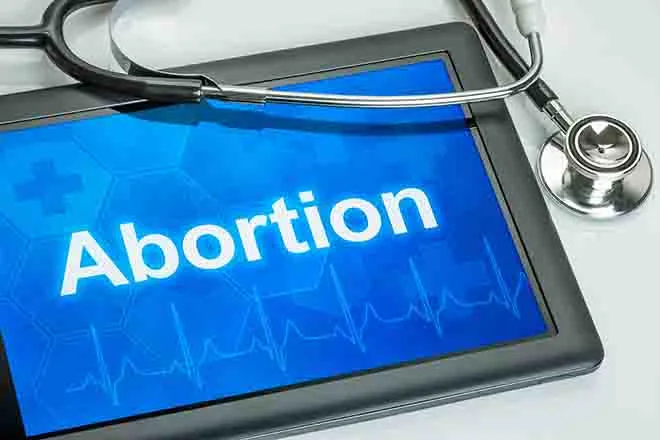 Love commended the previous initiative's voter mobilization, but said it was ultimately defeated by a short turnaround time — something this year's effort doesn't have to contend with. 
"We are encouraged by (their) efforts, but we have the benefit of time," she said. 
Pro-life organizations lashed out at the news on Thursday, denouncing the broad provisions in the act that allow abortions to occur after the point of fetal viability, as long as a doctor determines it is necessary for the patient's physical or mental well-being. 
"Claims made by the campaign mislead voters by portraying the abortion ballot measure as limited, when, in reality, the exemptions will always allow abortion at any stage of development and throughout all nine months of pregnancy as long as the abortion provider signs off on it," said Cathi Herrod, president of the Center for Arizona Policy Action, in an emailed statement. 
Image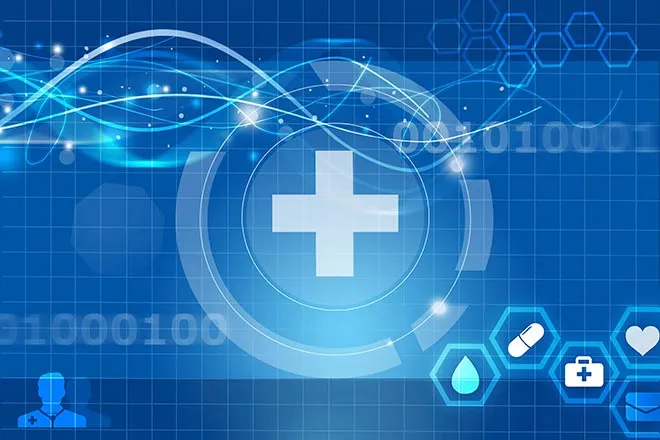 The organization has long opposed abortion, and frequently supports legislation to restrict it, including the current gestational limit that prohibits all abortions, even those for reason of incest or rape, past 15 weeks unless the patient's life is in danger. 
On Thursday, Gibson warned that the need for abortion still exists, despite continued roadblocks placed in the paths of Arizonans seeking it. 
"Since the Dobbs decision I've managed complications for patients whose care could have, and should have, been extremely straightforward," she said. "I've performed abortions for patients who had to drive across several states with their small children in the back seat in order to access a procedural abortion — a 5 minute procedure. I've helped victims of sexual assault and incest who are further along in their pregnancies get to states where there was not a 15 week abortion ban, one of them suicidal at the prospect of having to continue the pregnancy." 
"Health care providers should not be in this position," she added. "We should not be legally forbidden from providing the highest quality of care to our patients."
Arizona Mirror is part of States Newsroom, a network of news bureaus supported by grants and a coalition of donors as a 501c(3) public charity. Arizona Mirror maintains editorial independence. Contact Editor Jim Small for questions: info@azmirror.com. Follow Arizona Mirror on Facebook and Twitter.