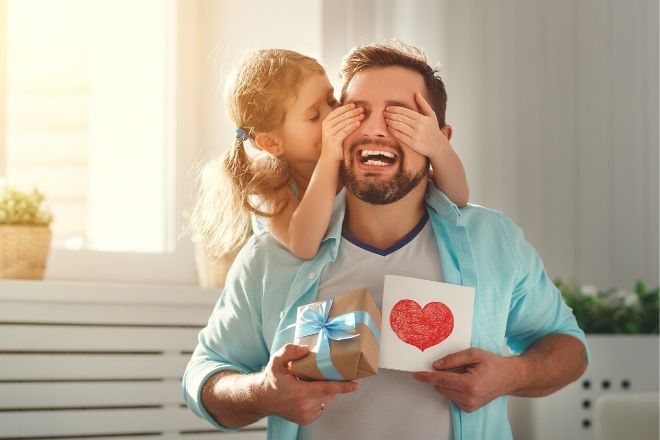 Published
Wednesday, May 6, 2020
There comes a time every June when fathers across the country get to feel appreciated. Father's Day often includes cookouts, pool parties, throwing a ball around, or just general family time. While dads get to enjoy this time, everyone else is left wondering what to get him. Fortunately, these are the best gifts to get Dad for Father's Day so that you're not stuck emptyhanded when the time comes.
Stylish New Clothes
One of the best advantages of gifting clothes is that it's versatile. There is no one look for every dad out there. That's why it's important to know what kind of style your dad prefers, be it trendy, athletic, preppy, simple, or business-like. Consider some stylish upgrades, like a new suit jacket, shoes, or training clothes to add to their closet. Perhaps ask your father which clothes don't fit him right or are too ragged to wear. Then, replace these clothes with a fancy new upgrade that will leave him speechless.
Brand-New Cookware
This is true for the dads who like to cook their food rather than eat out. Like with clothes, there are many different avenues to travel down for these gifts. Consider all the different types of cooking and which ones your dad prefers. There are gifts related to grills, baking, healthy foods, dietary restrictions, cookbooks, cooking shows, etc. You can tailor each of these ideas to fit your dad's lifestyle. For example, gift him a grill set and meat rubs if he likes to grill outside. Or, you can gift him a vegan baking book with some hard-to-find ingredients to get him started. Regardless of which gifts you choose, don't be alarmed if your dad spends more time in the kitchen than before.
State-of-the-Art Technology
With so much technology at everyone's fingertips, it's impossible not to think of a technological gift for Father's Day. Dads who prefer quality over quantity may appreciate some new headphones or a media player that provides exceptional sound and visuals. While this might be costly, your dad is worth it. Additionally, you can opt for new video games, gaming accessories, or a gift card for his favorite media service. This will keep him busy for hours.
Accentuating Accessories
Finally, everyone wants to feel stylish and cool, including your dad. You can help him feel youthful and charismatic with many different accessories. Some men enjoy a nice watch to match their style. Others may need a new money clip or wallet to hold their cards and cash. He may even want some new shower or grooming products. Any of these are great options that your dad will love. He will see the time and energy you spent choosing the best gift to get him for Father's Day.