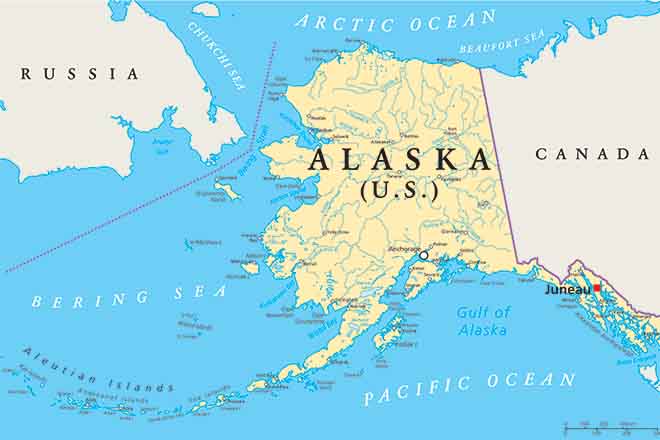 Published
Saturday, February 4, 2023
(The Center Square) - The Biden administration repealed the 2020 Alaska Roadless Rule, which paved the way for construction in the Tongass National Forest.
The Trump administration rule exempted the 9.37 million-acre natural forest. The U.S. Department of Agriculture announced Thursday that the repeal of the Alaska Roadless Rule is finalized.
"As our nation's largest national forest and the largest intact temperate rainforest in the world, the Tongass National Forest is key to conserving biodiversity and addressing the climate crisis," said Agriculture Secretary Tom Vilsack in a news release. "Restoring roadless protections listens to the voices of Tribal Nations and the people of Southeast Alaska while recognizing the importance of fishing and tourism to the region's economy."
The Nature Conservancy in Alaska praised the news.
"We are celebrating today because this decision reflects the desires of the vast majority of communities and tribes in Southeast," said Ivy Spohnholz, director of The Nature Conservancy in Alaska. "Many in the region have worked hard for more than a decade to set aside past conflicts over the role of the timber industry in the region and identify shared priorities for a more sustainable future."
Gov. Mike Dunleavy called the rule change a "huge loss for Alaskans."
"Alaskans deserve access to the resources that the Tongass provides -- jobs, renewable energy resources and tourism, not a government plan that treats human beings within a working forest like an invasive species," Dunleavy said in a Twitter post.
Dunleavy said in his State of the State address earlier this week that he would defend the state against federal overreach.
"There is a stream of people trying to turn Alaska into their fairy tale image of a national park where income can be produced on love and goodwill," Dunleavy said in his address. "We struggle with this every day, and I'll do everything in my power to defend the rights guaranteed to Alaskans at Statehood."