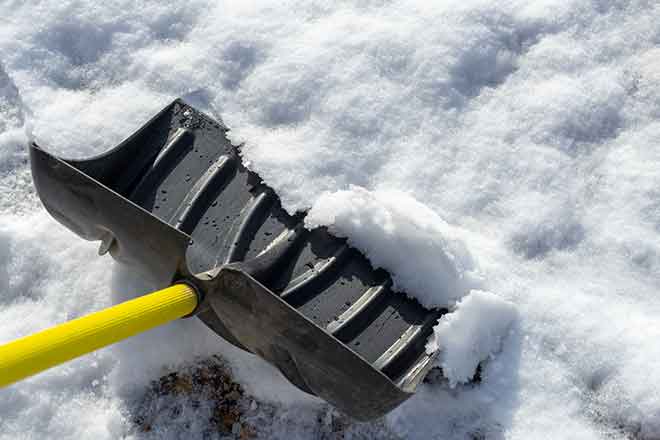 Published
Saturday, February 13, 2021
While Valentine's Day typically features chilly weather across a majority of the country, the extent and magnitude of the cold weather will be taken to the extreme this year. While millions across the country may be attempting to plan a night out on the town, Mother Nature and Old Man Winter may be suggesting otherwise.
Extremely low temperatures have already settled in across a majority of the Plains, Midwest and interior Northwest over the past week. Courtesy of a massive shift in the polar vortex, well below-average temperatures are set to continue right through the upcoming holiday and into the week ahead.
If you haven't solidified plans for Valentine's Day quite yet, the upcoming weather may persuade you to skip the outdoor dining or the romantic horse-drawn buggy ride through the town. As if the ongoing COVID concerns weren't enough of a reason to stay home, the low temperatures will definitely make an at-home dinner and a movie sound a bit more tempting.
Of course it's common for cold weather in mid-February, but just how will this Valentine's Day stack up compared to others throughout history? Well in short, there will likely be more than a few unwanted records broken courtesy of this cold snap.
Record-low maximum temperatures are likely to be shattered across many cities spanning from the Plains into the Midwest on Sunday. For example, in Dallas, Texas, the lowest high temperature ever recorded in the city on Valentine's Day is 29 degrees Fahrenheit -- the city will likely crush that record this Sunday with an expected high of only 25 degrees.
Similarly in places like Wichita, Kansas; Oklahoma City; Kansas City; Des Moines, Iowa; Chicago and even Little Rock, Arkansas, can all expect to challenge record-low maximum temperatures.
Overnight low temperatures Sunday night will also dip down into dangerously low levels as well. In some cities, low temperature records dating back to the 1800s will be challenged.
San Antonio, Texas, is expected to bottom out around 15 degrees F Sunday night, which would smash the previous record of 21 set way back in 1895. Farther north in Minneapolis, temperatures Sunday night may approach the record of 25 below zero that has stood since 1875. The current forecast calls for temperatures to fall down to around 20 below zero.
Even beyond Valentine's Day, multiple days of record-breaking low temperatures can be expected, especially across the South Central states.
Not only will the cold air drive folks to stay indoors, but snow and ice will also be in the offing for many cities across the Plains and Midwest. Both Texas and Oklahoma have already had their fair share of wintry conditions this season, and this next storm will likely tally up some major snowfall accumulations Sunday and Sunday night.
Unlike the previous storms to track across the southern tier of the country this winter season, this storm system will feature cold enough air to result in a chance for frozen precipitation nearly all the way down to the Gulf Coast. While that threat will likely hold off until after dark on Sunday, places like Corpus Christi, Texas and Lake Charles, Louisiana, may have a changeover to icy precipitation before dawn on Monday.
The cold is expected to ease a bit in the central U.S. by the middle of the week, but enough subfreezing temperatures are likely to stick around to threaten even more wintry weather late in the week from Texas to Michigan.