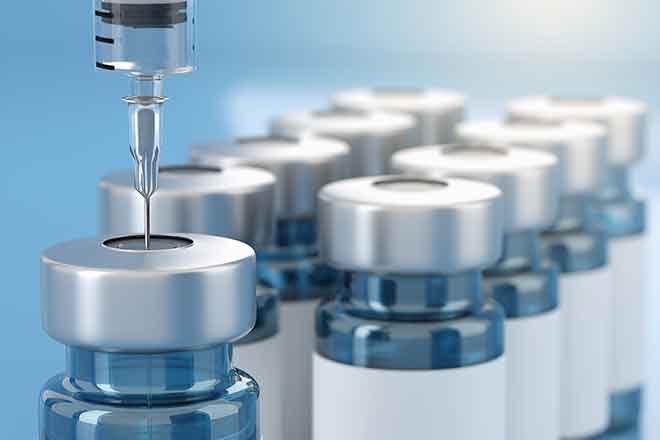 Published
Saturday, November 28, 2020
(The Center Square) - The group of medical and public health experts that develops recommendations for vaccine use for the Centers for Disease and Prevention (CDC) will meet Tuesday.
CDC's Advisory Committee on Immunization Practices (ACIP) posted a notice for a meeting scheduled for December 1 without any details, but officials confirmed Friday that COVID-19 vaccination would be on the agenda.
ACIP, which usually holds three meetings a year, also met earlier this week to discuss a phased approach to distributing a coronavirus vaccine to the public once one is approved by the U.S. Food and Drug Administration (FDA).
Pharmaceutical companies Pfizer and BioNTech submitted an Emergency Use Application (EUA) for their vaccine to the FDA November 20. Moderna has announced it also plans to submit an EUA in the coming weeks. The FDA will meet on Dec. 10 to discuss Pfizer's EUA, according to the federal agency.
"The FDA has been preparing for the review of EUAs for COVID-19 vaccines for several months and stands ready to do so as soon as an EUA request is submitted," FDA Commissioner Dr. Stephen M. Hahn said. "While we cannot predict how long the FDA's review will take, the FDA will review the request as expeditiously as possible, while still doing so in a thorough and science-based manner, so that we can help make available a vaccine that the American people deserve as soon as possible."
The ACIP provides recommendations to CDC for vaccine use from which the CDC will develop guidance. The committee has 14 voting members with various medical specialties and one voting member "who provides perspectives on the social and community aspects of vaccination."
The ACIP will not vote on the recommended guidelines for COVID-19 vaccines until one is approved.
During an informational meeting Monday, ACIP members discussed issuing vaccines to health care personnel and long-term care residents first. The second phase of the vaccines would be distributed to essential workers, followed by Americans who are 65 years old or older and those who are at high risk for severe COVID-19 complications based on the committee's current model. A majority of the 15 voting members showed support for the proposal, according to meeting minutes.
"As demand is saturated in one group, need to be ready to move onto the next group before 100% coverage is attained to ensure that vaccine is used as effectively as possible. Guidance on gating criteria needed," the meeting minutes state.
Federal health and defense officials estimate 6.4 million doses of Pfizer's vaccine will be distributed to states and territories by mid-December after FDA approval. More than one million support kits, which would cover 100 million vaccine doses, have been assembled by Operation Warp Speed, the government partnership formed to fast-track COVID-19 vaccinations. Its goal is to produce and deliver 300 million doses of vaccines with the initial doses available by January 2021. Officials said the vaccines would be distributed based on population.
Both the ACIP and FDA meeting will be open for public comment. Some states have started developing plans to administer the vaccine.