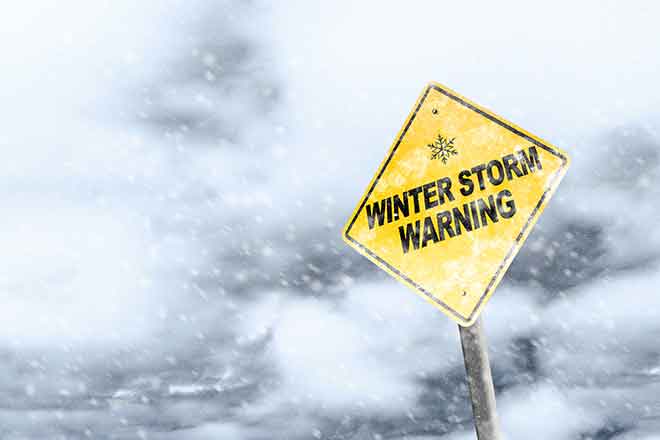 Published
Tuesday, January 17, 2023
(Arizona News Connection) The greater Flagstaff region in Northern Arizona could potentially see close to two feet of snow in the coming days. The National Weather Service has issued a winter storm warning through Tuesday evening. The Arizona Department of Transportation announced multiple highway closures Monday due to the snow and ice that have also created low visibility and dangerous driving conditions.
Scott Overton, public works director for the City of Flagstaff, said weather officials expect the snow to continue, and the storm is keeping Flagstaff plow crews busy.
"If a storm comes in on one day and is gone the next, it's real simple in concept," Overton said. "But with a longer duration storm, we have to repeat our routing multiple times and lots of cleanup through intersections. And then just about the time you think you get it all fixed up and looking good, another wave of storms comes through."
Overton said there are 700 lane miles of roadway to keep clear, and the Arizona Department of Transportation said drivers should plan on slick and potentially hazardous conditions throughout the warning period, and advised people to avoid travel, if possible.
Overton said while it's unusual and often exciting for many people in Arizona to see snow, safety is the number one concern. He added the its importance of giving crews the time and space necessary to work on road cleanup. Once it is safe to travel, A-DOT has a checklist to make sure your vehicle is fully winterized.
Overton encouraged people to wait out the storm, and check on the safety of neighbors.
"If people could delay that travel to a future weekend, the snow will be around for a while and they'll have a much more enjoyable time waiting it out," he said.
A-DOT reminded people not to stop next to highways to get out and "experience" the snow - but rather, go to established snow play areas. Parking on highway shoulders is not allowed, because it is not safe and presents challenges for emergency response vehicles and snowplows.