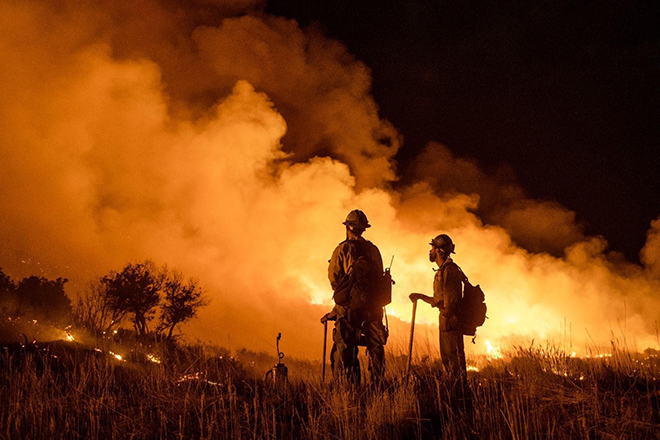 Published
Wednesday, August 18, 2021
Robert Davis | The Center Square contributor
(The Center Square) - Colorado Governor Jared Polis and the Colorado State Forest Service (CSFS) announced that the state is awarding $6.4 million in grant funding to municipalities, local fire departments, and homeowners associations for wildfire mitigation efforts.
Known as Forest Restoration and Wildfire Risk Mitigation (FRWRM) grants, the funds are being awarded to 42 applicants in 25 counties, ranging from more densely populated counties like Douglas County to more rural ones such as La Plata, Huerfano, and Archuleta counties.
Funds can be used for projects that help restore forest health, promote the use of biomass energy, and reduce wildfire risk, according to CSFS' website.
"Ongoing drought has increased fire risk in many parts of our state and the increased funds from these forest health grants can immediately go into projects on the ground to assist communities in need while also providing a boost to local economies," Polis said in a statement.
During the legislative session, lawmakers passed Senate Bill 21-205, which appropriated $6 million to the FRWRM program. The bill also included a provision to increase funding for this program up to $8 million next year.
Lawmakers also passed other bills to improve local wildfire resiliency and purchase more wildfire fighting equipment.
Susan Matthews, interim state forester and director of the CSFS, said she is glad to see lawmakers putting an emphasis on wildfire prevention and mitigation following last year's historic seasons.
According to a report by the National Interagency Fire Center, Colorado's blazes cost over $83 million to fight last year.
"Now more than ever, it's important for communities to take action to reduce their fire risk - and this funding gives a much-needed boost to those without the means to do so on their own," Matthews said in a statement.