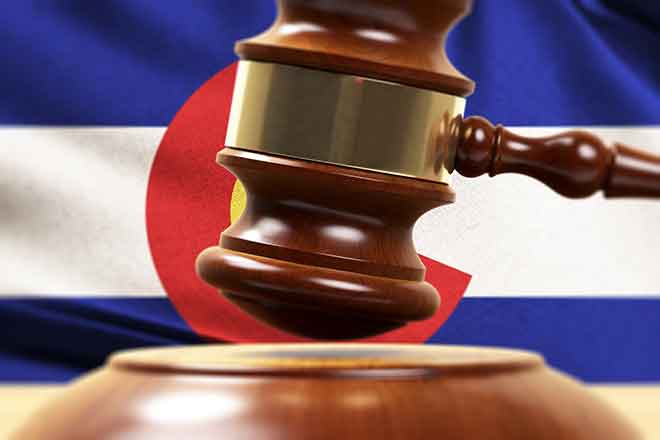 Published
Friday, January 27, 2023
(The Center Square) - A Colorado baker will appeal a Thursday ruling by the state Court of Appeals upholding that he violated an antidiscrimination law by refusing to create a cake celebrating a gender transition.
It's the latest ruling in a 10-year conflict between Colorado and Jack Phillips, the owner of Masterpiece Cakeshop in Lakewood. The U.S. Supreme Court ruled in favor of Phillips in 2018 in a 7-2 decision when he refused to make a wedding cake for a same-sex couple. The court found that a state commission violated Phillips' religious freedoms, but didn't rule that his right to freedom of speech was violated by anti-discrimination laws.
Thursday's ruling involved a request from attorney Autumn Scardina for a blue and pink birthday cake to celebrate transitioning from male to female. It was requested by phone on the same day the Supreme Court agreed to hear the case involving Phillips.
Scardina filed a lawsuit alleging Masterpiece Cakeshop violated Colorado's Anti-Discrimination Act, arguing a celebration message was denied because it conflicted with Phillips' religious beliefs. Testimony revealed Phillips was willing to make the pink and blue cake for other celebrations, but not for a gender transition.
In a 43-page ruling, Judge Timothy Schutz wrote the lower-court's finding was correct in concluding Phillips discriminated against Scardina because of her status as a trans woman.
"We conclude that creating a pink cake with blue frosting is not inherently expressive and any message or symbolism it provides to an observer would not be attributed to the baker," Schutz wrote. "Thus, CADA does not compel Masterpiece and Phillips to speak through the creation and sale of such a cake to Scardina."
A phone message to Scardina requesting comment on the ruling wasn't immediately returned.
Jake Warner, an attorney with the Alliance Defending Freedom, argued the case before the court and said the state is misusing law to force Phillips to make statements he objects to.
"Free speech is for everyone," Warner said in a statement. "No one should be forced to express a message that violates their core beliefs."
The ADF is also representing Lorie Smith, a graphic designer who owns 303 Creative in Littleton, in a case challenging Colorado's public-accommodation law on free speech grounds. The U.S. Supreme Court heard oral arguments last month. Smith argues the law is compelling her to speak against her religious beliefs by requiring her to create websites for same-sex couples.
Warner describes the state's actions as cruel.
"One need not agree with Jack's views to agree that all Americans should be free to say what they believe, even if the government disagrees with those beliefs," Warner said. "The same law being used to punish Jack is also at issue now at the U.S. Supreme Court in 303 Creative v. Elenis. The court there should reject Colorado's attempt to mandate orthodoxy and drive views it disfavors from the public square and affirm that graphic artist Lorie Smith and all artists - writers, painters, photographers, filmmakers, calligraphers, cake artists, and more - have the right to create freely without fear of government punishment. Cultural winds may shift, but freedom of speech is foundational to our self-government and to the free and fearless pursuit of truth."