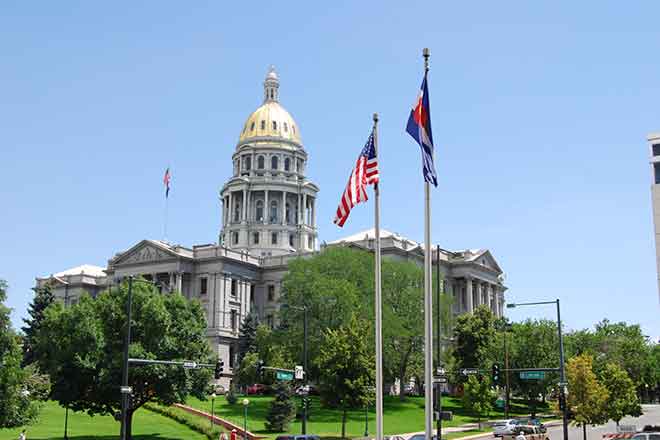 Published
Friday, November 11, 2022
(The Center Square) - Colorado House and Senate Republicans elected new leadership Thursday.
The House Republican caucus elected Rep. Mike Lynch, R-Wellington, as minority leader to succeed former Rep. Hugh McKean, who passed away from a heart attack at his home in Loveland last month. McKean laid in state at the Capitol's rotunda Thursday.
Lynch said in a statement that Republican House candidates got 952,889 votes in the general election this week.
"Each vote represents a Coloradan's faith in our ability in the House to make Colorado communities safer, education better, housing more available, and to reduce skyrocketing inflation - and we will not let them down," said Lynch, who was first elected in 2019 to serve House District 49.
The caucus also elected Rep-elect Rose Pugliese, a former Mesa County commissioner, as assistant minority leader; Rep. Richard Holtorf, R-Akron, as minority caucus whip; Rep. Mary Bradfield, R-Colorado Springs, as minority caucus chair; and Rep. Rod Bockenfeld, R-Watkins, on the Joint Budget Committee.
In the Senate, Republicans elected Sen. Paul Lundeen, R-Monument, as minority leader; Sen. Bob Gardner, R-Colorado Springs, as assistant minority leader; Sen. Barbara Kirkmeyer, R-Weld County, as minority whip; and Sen. Jim Smallwood, R-Parker, as caucus chair.
Lundeen succeeds term-limited Sen. John Cooke, R-Greeley, as minority leader.
"There is ample work that must be done," Lundeen said. "Colorado remains unaffordable, our schools continue to fail, and crime is continuing to climb. I am eager to introduce our solutions that will address these problems and bring some relief to the People of Colorado."