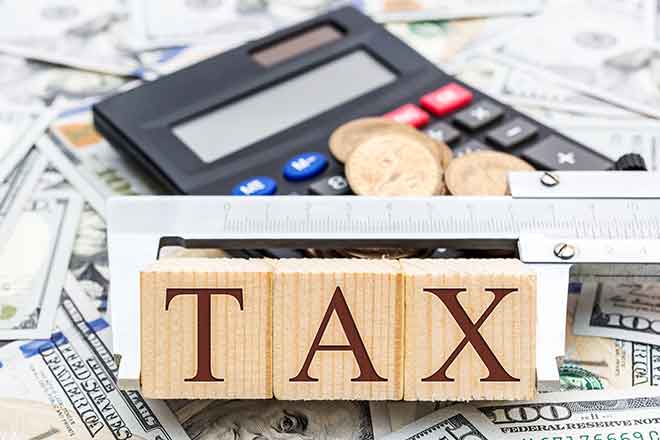 Published
Thursday, November 10, 2022
(The center Square) - Colorado voters overwhelmingly approved a ballot measure on Tuesday that slashes the state income tax rate from 4.55 percent down to 4.40 percent.
Proposition 121's passage marks the second time in recent years that a measure reducing income taxes has been approved. Colorado voters passed Proposition 116 in 2020, lowering the income tax from 4.63 percent to 4.55 percent.
Prop 121 has over 65 percent of the vote, according to unofficial results from the secretary of state's office.
The measure was supported by conservative advocacy groups that are pushing for an eventual zero-income tax rate. Opponents of the measure argued that it would benefit higher-income Coloradans and lead to underfunded public services because of lower state revenue collections.
Independence Institute President Jon Caldara, who sponsored both Prop 116 and 121, said he "was honored to be the proponent on a winning tax cut two years ago, Proposition 116, and I am honored to help bring another tax cut to Coloradans again this year."
"We will continue to advance incremental reductions until we eliminate the income tax entirely," he added.
"With the cost of living so high, voters clearly want more money back in their pockets," said Advance Colorado Institute President Michael Fields. "The overwhelming support for this income tax cut proves that Coloradans are still fiscally conservative. We look forward to putting more tax cuts on the ballot in future years."
The measure's victory marked a singular defeat for Democrats, who otherwise swept Colorado's statewide races and maintained control of the General Assembly.
"While we're disappointed to see yet another flat, permanent income tax cut pass, we're proud of our work to raise the profile of tax fairness in this election," said the Bell Policy Center, a left-leaning think tank.
Voters also approved Proposition GG, which the center supported, and will require any future income tax measures "to include information on how the change would affect income taxes for different categories of income."
"The combined effect of Prop GG and legislation from 2021 means that voters will be fully informed about the services that will be affected by tax cuts and how tax cuts or increases will impact their households," said Scott Wasserman, president of the Bell Policy Center.
Affordable Housing
Proposition 123 proposed allocating 0.1 percent of revenue from state income taxes to subsidize the state's affordable housing projects and homelessness programs. The measure leads with 50.1 percent of the vote but has not yet been called.
The measure comes at a time when Colorado is facing a housing shortage. An analysis by the Common Sense Institute estimates that the state's housing deficit is between 25,077 and 116,907 units.
Alcohol Sales
Voters decided on three separate measures affecting alcohol sales in the state.
Proposition 124, which failed with 62.4 percent voting "no," proposed gradually increasing the number of liquor store licenses a person can hold.
Proposition 125 would establish a new liquor license that allows existing retailers that sell beer (such as grocery stores) to also sell wine. The measure has not been called but is losing with 50.2 percent voting against it.
Proposition 126 would allow licensed liquor retailers to deliver alcoholic beverages via third parties. Almost 53 percent have voted against the measure, but it has not been called.