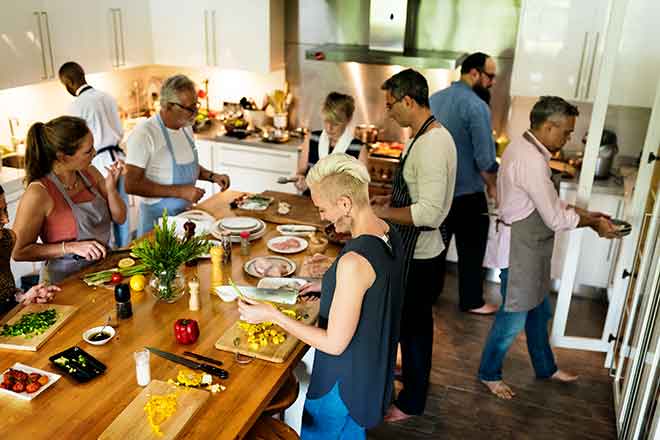 Published
Wednesday, July 13, 2022
Makes: 12 servings
This simple spice cookie is based on applesauce.
Ingredients
1 cup sugar
1/2 cup margarine (or butter or shortening)
1 egg
2 teaspoons baking soda
2 1/2 cups flour (all purpose)
1/2 teaspoon salt
1 teaspoon cinnamon
1 1/2 cups applesauce, unsweetened
1 cup raisins
1 nuts (1 cup, optional)
Directions
Preheat oven to 350degF. Prepare pan or cookie sheet (see below).
Cream together sugar, shortening and egg.
In a separate bowl, combine baking soda, flour, salt, and cinnamon. Mix well.
Stir flour mixture into shortening mixture just until moist.
Add applesauce, raisins, and nuts (if using).
For Cookies: Drop dough by heaping teaspoon several inches apart on a greased baking sheet. Bake at 350 degrees for 10 to 12 minutes.
For Cake: Bake at 350 degrees in an 8 inch x 8 inch pan for 40 minutes.
Notes
To check cake for doneness, pierce top of cake with a toothpick. Cake is done when toothpick comes out clean.
Source: Montana State University Extension Service, Montana Extension Nutrition Education Program
Nutrition Information
Serving Size: 1/12 of recipe
| Nutrients | Amount |
| --- | --- |
| Total Calories | 282 |
| Total Fat | 8 g |
| Saturated Fat | 2 g |
| Cholesterol | 16 mg |
| Sodium | 377 mg |
| Carbohydrates | 50 g |
| Dietary Fiber | 2 g |
| Total Sugars | 27 g |
| Added Sugars included | 16 g |
| Protein | 4 g |
| Vitamin D | 0 mcg |
| Calcium | 16 mg |
| Iron | 2 mg |
| Potassium | 150 mg |