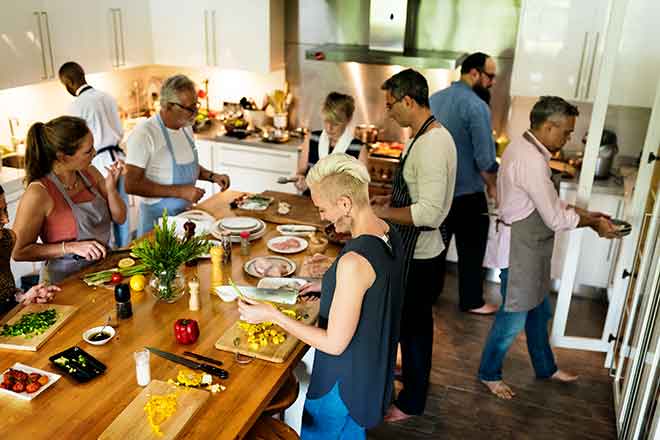 Published
Wednesday, September 8, 2021
Makes: 4 servings
Add your favorite veggies to dress up this cheese and egg dish, or serve with fresh salsa.
Ingredients
1 tablespoon oil
6 eggs
1/2 cup non-fat milk
1/2 cup low-fat cheese (grated)
1 teaspoon garlic powder
1 1/2 teaspoons oregano
Directions
Preheat oven to 350 degrees.
Put oil in a medium baking dish or small cake pan and heat in the oven for a few minutes.
In a bowl, beat eggs. Mix in remaining ingredients. Pour into hot pan.
Bake 20 minutes or until eggs are firm. Serve immediately.
* 4 eggs and 4 egg whites may be used instead of 6 eggs to reduce fat and cholesterol (nutrient analysis reflects this modification).
Source: University of Wisconsin, Cooperative Extension Service, Healthy Snacks - University of Wisconsin Cooperative Extension Service
Nutrition Information
Serving Size: 1/4 of recipe (133g)
| Nutrients | Amount |
| --- | --- |
| Total Calories | 163 |
| Total Fat | 11 g |
| Saturated Fat | 3 g |
| Cholesterol | 249 mg |
| Sodium | 194 mg |
| Carbohydrates | 3 g |
| Dietary Fiber | 0 g |
| Total Sugars | 2 g |
| Added Sugars included | 0 g |
| Protein | 13 g |
| Vitamin D | 2 mcg |
| Calcium | 140 mg |
| Iron | 1 mg |
| Potassium | 162 mg |