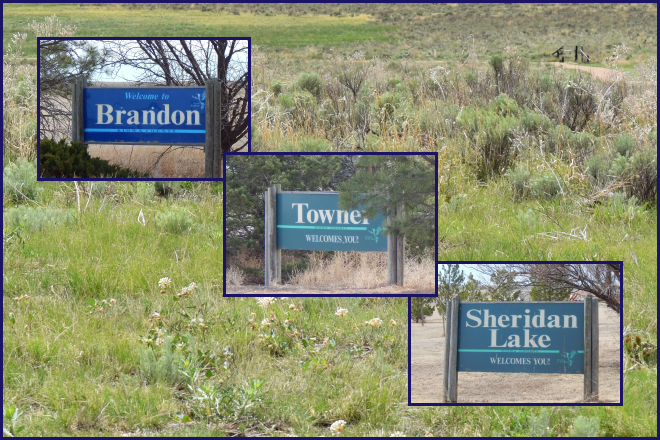 Published
Thursday, September 20, 2018
Dick and I would like to wish our son Tom a very happy 48th birthday today. I know it was a happy one because the Broncos and the Rockies won today. Also, our granddaughter Mikyla will be 17 on Tuesday. Happy Birthday Ky!!
Robert and Marilyn Hopkins were here last week to help get the wheat drilling done.
Rowdy Grubb of Tribune spent the weekend with his good friend, Layton Hopkins.
Sherell Stum's niece and husband from Texas were guests of Linly and Sherell this past weekend.
Larry and Judy Tuttle went to Garden City Friday to see her doctor and do some shopping.
The Sheridan Lake Bible Church held their annual meeting and dinner after services Sunday.
Last Friday, Burl and Cathy Scherler went to watch their granddaughter Addison, who was a homecoming queen candidate at Valor High School. Addison came in second. They also got to watch their grandson Brady compete in his two-mile cross country event.
Theresa Weber hosted a family get together in honor of Denis's 85th birthday last Saturday. Guests were Connie Weber; Jerry Weber; Ronnie Weber; Corby and Kathy Knutson and their grandson Josiah; Roger and Linda Cochran and daughter Nicole and Casey Knutson and his girlfriend. They had a great time. Happy 85th Denis!!
We still have lots of onions if anyone is interested. Have a great week!!