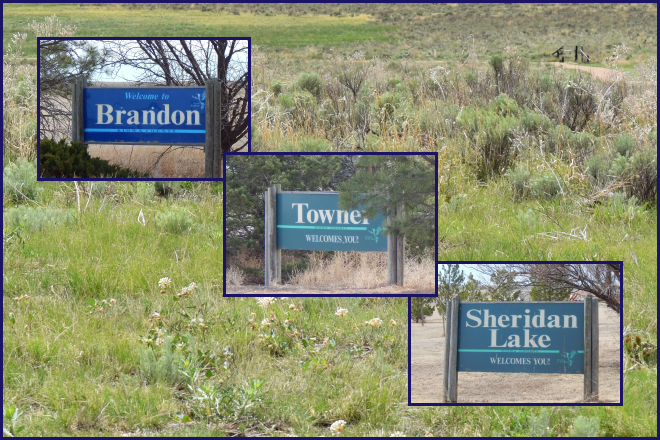 Published
Monday, January 21, 2019
Just came back inside, we were looking at the moon and the eclipse that is taking place. Wasn't sure if the clouds would be gone but looks like we might get to see all of it.
Our communities extend their condolences to the family of J. D. Wilson, who passed away over the weekend. Funeral services will be Friday, January 25, at 1:00 p.m. at the Lamar Missionary Baptist Church.
Last Wednesday, Cheri Hopkins, Linda Stum, Brenda Fickenscher, and Kathy Specht went to Garden City to do some shopping and have lunch. Cheri also had an eye appointment while there.
Cheri Hopkins watched her grandson, Layton, play basketball on Saturday in Leoti, Kansas, and then on to Syracuse, Kansas, to watch her granddaughter, Julia, play basketball. Both of their teams won their games.
Thursday evening, Larry and Judy Tuttle were guests of Ernie and Connie Lambright for an evening of playing marbles. Saturday, Larry and Judy went to Holly to watch the basketball game with Kit Carson. The Holly boys won their game and Kit Carson won the girls game.
Congratulations to Cora Coffman on the arrival of her new great granddaughter. Proud parents are Cora's granddaughter, Kelli, and husband, Sonny Chavez, of Cheyenne Wells. The baby's name is Jolene Jay.
The Towner Community Hall is applying for a grant to get a car port and some picnic tables for the cement slab we poured last summer. We are also planning on getting a swing set with this grant. So, if the grant comes through, we may be calling for some volunteers to help us put everything together. This will be a warmer time of year event - not while it's so cold! We are excited to be able to continue with our park project. The basketball backboards are in and the frames are being made so that will be another project to get in the ground when it warms up.
Plainview School is holding a community pep rally to celebrate Home Coming Week. There will be a pep rally, dinner for the family, and a bonfire February 1 starting at 4:00 p.m. The dinner at 5:00 p.m. will consist of brisket, beans, and rolls. I don't have the prices to post - hopefully will have them by next week. The bonfire will start around 5:45 p.m. The crowning of Homecoming King and Queen will be at half time of the Plainview/Eads basketball game Saturday evening February 2, and the dance will follow later that evening. Plan to come out and support our students.
Have a great week!!