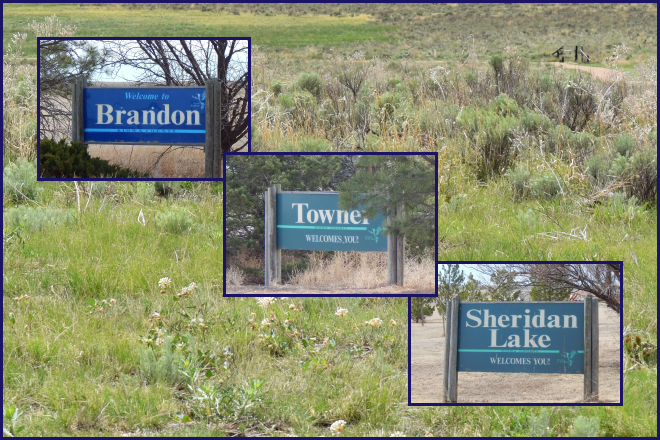 Published
Tuesday, March 26, 2019
The High School Knowledge Bowl Team competed at the state meet last week and came home with eighth place in the 1A division. Congratulations to the team. Mr. Pape (former Plainview teacher) and his wife, Megan, met the team and sponsors for supper Sunday evening when they arrived in Fort Collins. Mr. Pape was one of the readers for the competition.
Congratulations to the Plainview Middle School Knowledge Bowl team, consisting of Ky and Elijah Harkness and Josh and Mary Catherine Votruba on their third place finish in their meet last Friday. This was the final competition for this school year. We'll be looking forward to watching all of our young scholars next year.
Vern and Joann Harris hosted their annual liver and onion dinner to celebrate Rick, Tim, Vern and Tammy's birthdays last Friday evening. Due to storms and sickness, some were belated and one ahead of schedule. Happy birthday to all!!
Cathy Scherler continues to improve after having knee replacement surgery.
Merle and Carol Shalberg and Greg and Penni Shalberg and boys traveled to the home of Brock and Beth Shalberg in Lamar to help Hope Shalberg celebrate her 3rd birthday. Happy birthday Hope!
Carol Shalberg went to Cheyenne Wells Saturday to watch her grandson Case play in a basketball tournament. Before returning home, she had a nice visit with Liz Rehfeld, who lives in the nursing home in Cheyenne Wells.
Chris and Jen Stum's daughter, Cayleigh, celebrated her 8th birthday this past weekend. Guests were Linly and Sherell Stum; Lane and Tammy Stum; Sean and Misty Harkness and Jen's family from out of town. Happy 8thbirthday Cayleigh.
Kelvin and Amy Schmidt attended the track meet in Lamar Saturday to watch the Plainview team.
Connie Weber is here visiting with her folks, Denis and Theresa Weber for a few days.
Monte and Linda Stum spent the weekend with their daughter Kami Janes and family in Rocky Ford.
We enjoyed having our grandson, Parker, being with us this past week. He left today and made it safely back to Fort Collins.
We enjoyed the nice rain we received last week. Everything is starting to green up. It may be a lot of weed mowing for the summer, but that is good! Have a great week!