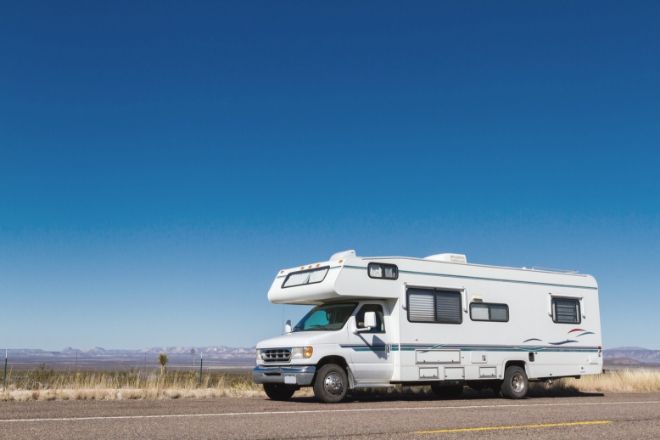 Published
Monday, June 17, 2019
Summer is a time for family fun, and people across the country are setting out on vacations to make seasonal memories. Road trips are particularly popular outings for those who wish to enjoy nature and convenience. Before you pack up your RV for your summer vacation, though, be sure to go through this RV maintenance checklist before a road trip.
Check the RV Battery
Just like your car, it's important that you check the battery of your RV before you take it out on the road. This is especially true if your RV has been sitting idle over the winter and spring months. Since batteries can lose energy during that idle time, check whether it's fully charged to prevent a break down while you're on your trip.
Flush and Sanitize the Water Filter System
Clean water is crucial for any extended trip, and your water filtration system needs to be properly cleaned and sanitized for you to have access to that resource. Flush out the system with clean water to help remove any contaminants that built up in the system as it sat over the winter. As you're doing this, you also want to check for any potential leaks. Any freezing that occurred over the winter can create puncture holes in the tubing. If you find that your current system is damaged or has lost its effectiveness, you may want to consider purchasing a new one before the trip.
Check Functionality of Other Appliances
Whether it's the stove, the fridge, or the hot water tank, most of your RV appliances are powered by propane tanks. Each year, it's important to conduct a gas pressure test on the propane connectivity to ensure the gas flows properly through the tubes and that none escapes. If you experience issues with the propane connectivity, it's recommended that you reach out to a professional to get the proper maintenance done; propane is flammable and needs to be handled with care.
Inspect the Engine
If you want to get your RV out of the driveway, it's crucial that you make sure the engine works properly. Be sure to regularly run the engine in the days before the trip to test for any failures. Check the levels of all essential fluids as well--including transmission, engine coolant, oil, and break fluids.
Look for Cracks in Tires
Tires, while they can last a while, do wear and crack with time and use. Cracking means that the rubber has become weak and is easier to puncture if you drive over something sharp. Worn-down tire treads also reduce the amount of traction the vehicle has on the road and make it easier to slide around sharp turns or bumps. Before you set out on your vacation, be sure to check the tires thoroughly and replace them if they show any signs of wear.