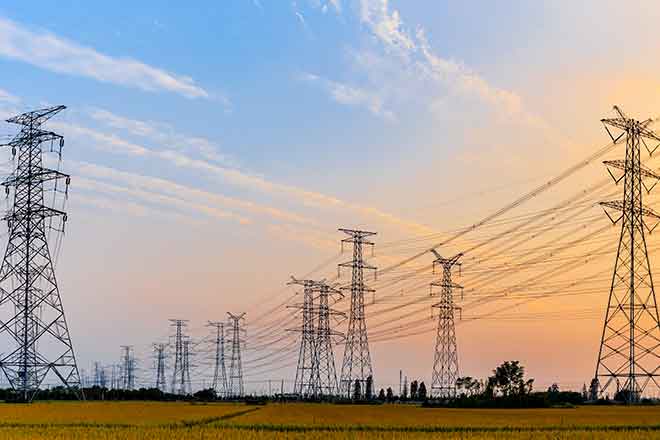 Published
Wednesday, March 15, 2023
(The Center Square) - A trio of federal lawmakers from Arizona has joined forces to push bipartisan legislation they say would keep energy costs in line while maintaining supply reserves during peak times of season.
New legislation filed in Congress would, as the sponsors say, "help enable the exploration of additional pumped-storage hydropower facilities to the Salt River reservoir system."
These facilities store excess water in a higher-elevation reservoir, which is used to generate hydroelectric current in times of high demand.
"I'm glad to lead this bipartisan legislation for Arizona, which will pave the way for more affordable and reliable energy and boost energy storage, Democratic Sen. Mark Kelly said in a news release. "I'll keep working with Republicans and Democrats to make sure Arizona continues to lead the way on renewable energy solutions."
A member of the Senate Committee on Energy and Natural Resources, Kelly is joined by Sen. Kyrsten Sinema, I-Ariz. and Rep. David Schweikert, R-Ariz. In addition, the bill would help pave the way for the further exploration of pumped-storage hydropower facilities in the Salt River reservoir system.
"Through affordable, cleaner energy storage, our bill lowers energy costs for Arizonans," Sinema added.
Salt River Project CEO and General Manager Mike Hummel details that the hydropower storage units are built to store renewable energy by day and offer it up at night.
"In addition to more than 800 megawatts of four-hour battery storage SRP will have online by 2026, pumped storage will further diversify SRP's capabilities, providing 10 to 12 hours of needed energy storage," he added.
In a second move, Kelly re-introduced the Chiricahua National Park Act, which seeks to establish the Chiricahua National Monument as the fourth national park in the state, along with Grand Canyon, Saguaro and Petrified Forest national parks.
The measure is cosponsored in the Senate by Sinema and being pushed in the House by Republican Rep. Juan Ciscomani.
"Our bipartisan legislation to designate Chiricahua National Monument as a national park would further promote conservation, boost tourism and create economic opportunities in Southern Arizona," said Kelly, with Ciscomani adding "Chiricahua National Monument has long been a beloved landmark in Southern Arizona. These unique formations draw visitors from across the nation and around the world to our state, and this tourism is an important part of our regional economy."
Kelly first sponsored the bill in April 2021, when the measure unanimously passed in the Senate but stalled in the House.