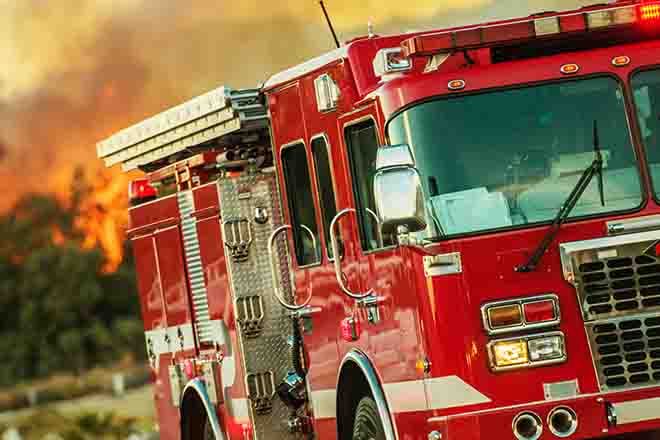 Published
Monday, April 3, 2023
For the fifth consecutive day, and sixth day over the past seven, southern and eastern Colorado face a risk of fire.
The National Weather Service has issued red flag warnings for much of Colorado's eastern plains and the San Luis Valley. The warning extends into Kansas, Oklahoma, Texas, New Mexico, and Arizona. Wind advisories and warnings are also in effect across much of the nation's southwest region.
In Colorado, the warning will be in effect as early as 10:00 a.m. and continuing as late as 9:00 p.m. Monday. Temperatures in the 70s are expected to continue across the eastern plains, while the relative humidity falls to 10 percent or below. Wind gusts up 65 miles per hour are also predicted.
In the San Luis Valley, temperatures approaching 60 are possible, along with wind gusts to 60 mph.
Blowing dust causing visibility and breathing issues is expected Monday and Tuesday.
Fire weather watches - likely to become red flag warnings - are in place for Tuesday.
Heavy snow over the winter months has eliminated drought conditions in western Colorado, while the eastern plains remain in mainly in moderate drought. The southeast area, from southeast Cheyenne County to southeast Las Animas County, is in severe drought or worse. Portions of Kiowa, Prowers, Baca, and Las Animas counties are in extreme conditions. Much of southern Baca County is in exceptional drought, the worst drought category. That area has been expanding in recent weeks.
The NWS offers a number of safety tips for wildfire safety, including:
Properly discard cigarettes
Keep vehicles off of dry gras
Avoid activities with open flames or sparks
Avoid power equipment which created sparks
Obey burn local bans on burning
Leave the area if fire or smoke is headed your way
Evacuate if ordered to do so by local officials
Since Thursday, several fires have been reported in southeast Colorado, including the 403 Fire in Teller and Park counties which has burned more that 1,300 acres. Fires in the Denver metro area and near Colorado Springs have prompted evacuation orders in recent days.
A red flag warning means that critical fire weather conditions are either occurring now, or will shortly. A combination of strong winds, low relative humidity, and warm temperatures can contribute to extreme fire behavior.
A fire weather watch means that critical fire weather conditions are forecast to occur. Watch for later forecasts and possible red flag warnings.