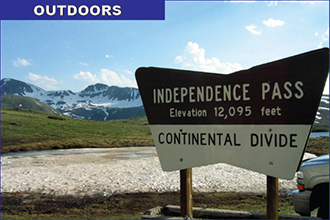 Published
Wednesday, October 19, 2016
GOCO is seeking volunteer peer reviewers for Local Government Land Acquisition, Local Park and Outdoor Recreation, Mini, and Planning grant applications. Peer reviewers are integral to our grant application review process. Plus, acting as a peer reviewer provides an excellent opportunity for you to learn about what makes a successful GOCO grant application.
As a peer reviewer, you will be responsible for reading, scoring, and commenting on up to 10 grant applications, which you will receive no later than December 9th. You will have until the last week of January 2017 to review them and provide comments. Each application takes anywhere from one to two hours to read.
Peer reviewers will participate in a 20-minute orientation teleconference during the week of December 5th (exact dates and times TBD). Additionally, you will need to be available for a two-hour teleconference/meeting during the week of January 23rd to review your comments on each application. These meetings are very important to the scoring process, and we ask that you be available to attend either via teleconference or in person at the GOCO office in downtown Denver. It is vital to our process that you provide scores and valuable comments on each application.
If you are interested, please email Madison Brannigan at mbrannigan@goco.org with your work title and organization, complete mailing address, email address, and daytime phone number. If you are a grant applicant, note the grant program you are applying to. Applying for a GOCO grant will not necessarily disqualify you from reviewing in a different grant program.
We will let you know if you have been selected by the end of November. Unfortunately, we cannot choose everyone who volunteers to be a peer reviewer - we typically receive far more volunteers than we have positions available.
As a reminder to prospective grantees, the grant application deadline is November 17, 2016. Thank you for your interest, and we look forward to working with you!