Image
GOP contenders debate in California as Trump speaks in Michigan
(The Center Square) – During a rapid-fire two-hour debate, seven Republican presidential hopefuls exchanged canned one-liners and hurried remarks as they tried and failed to stand out among a crowded field. Meanwhile, the elephant not in the room, former president Donald Trump, again opted out of the debate and stopped in Michigan to speak to a crowd of auto workers. 
Hosted by Fox Business and Univision, the Wednesday debate for top billing in the Republican Party presidential primary is a race for second, with the Real Clear Politics polling average having Trump at 56. percent, Florida Governor Ron DeSantis at 14.4 percent, former South Carolina governor Nikki Haley at 5.8 percent, businessman and author Vivek Ramaswamy at 5.1 percent, and former vice president Mike Pence at 4.2 percent, former New Jersey governor Chris Christie at 2.7 percent, and North Dakota Governor Doug Burgum, who barely made the cutoff for the debate, at just .9 percent support. 
Image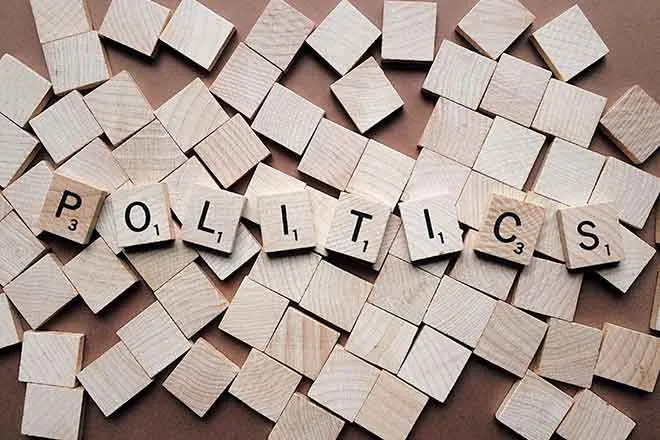 Candidates aimed to distinguish themselves from the others. While some made notable stands on topics like abortion and foreign policy, most focused their efforts on promoting their records or attacking the records of opponents. 
DeSantis, claiming the most stringent abortion policy among the debaters on stage, was asked by moderators how he could win over pro-abortion voters in swing states. Trump had also recently called DeSantis' six-week abortion ban in Florida a "mistake." 
"I reject this idea that pro-lifers are to blame for midterm defeats," DeSantis said before pivoting to the margin of his electoral victory in 2022, before his six-week abortion ban. 
Christie used this opportunity to celebrate that the overturning of Roe vs. Wade made abortion a state, not federal, issue while defending his record of saying "no" to funding Planned Parenthood 14 times while he was in office and asking voters to think of being pro-life as going beyond the time between conception and birth.
"I think we fought hard against Roe vs. Wade for decades to say that states should make these decisions," Christie said. "So we're going to have those fights in the states where what you need is a leader who can talk to people and make them understand that if you're pro-life, you have to be pro-life for the entire life, not just the nine months in the womb."
According to a poll by The Center Square, 88 percent of voters support some form of abortion. 
In a repeat of the last debate, whether or not to continue supporting the war in Ukraine was another fault line between the contenders, with those who have positioned themselves as more moderate Republicans voicing support for the Ukrainian war efforts and those who have aligned themselves with, or at least not against, Trump's America First movement seeking to draw down America's support for the war. 
Ramaswamy, who has called for an end to America's financial and military support for Ukraine, said "Just because Putin's an evil dictator does not mean Ukraine is good."
In response, Haley said, "A win for Russia is a win for China. I forgot. You like China."
Haley spent much of her time attacking Ramaswamy, including for his campaign's use of TikTok. Ramaswamy said he uses TikTok to reach "the next generation of young Americans" and implored that social media be banned for users under 16.
Haley didn't buy his answer. "This is infuriating because TikTok is one of the most dangerous social media apps that we can have," she said. "Honestly, every time I hear you, I feel a little bit dumber for what you say."
Every candidate but Ramaswamy united in attacking Trump in one way or another, especially for not appearing at the debate.
"We're going to call you Donald Duck," said Christie, speaking directly to the camera in what did not appear like an unplanned moment. 
"You know who else is missing in action?" DeSantis said. "Donald Trump is missing in action. He should be here!"
The third GOP debate is set for November 8 in Miami. Candidates must secure at least 4 percent in the polls to qualify, meaning Christie and perhaps Pence may not be on the next debate stage.