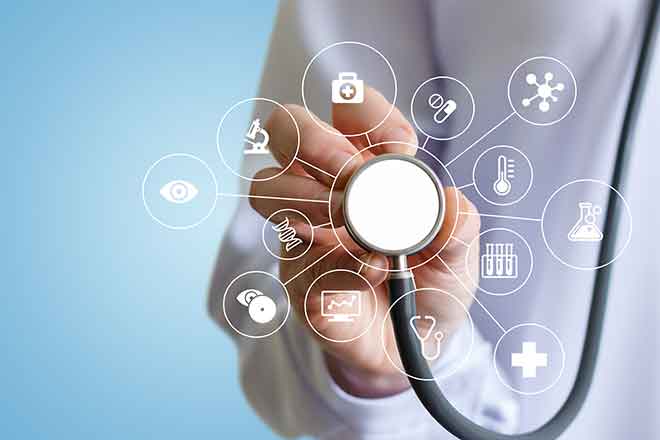 Published
Sunday, February 5, 2023
(Virginia News Connection) February is National Heart Month, and doctors want people to understand heart health a bit better - specifically, heart attacks and cardiac arrest.
According to the Centers for Disease Control and Prevention, more than 800,000 people have heart attacks every year, and the majority are first-time heart attacks. Cardiac arrest can involve numerous factors, and heart attack is the most common.
Dr. Benjamin Galper, assistant chief of cardiology at Mid-Atlantic Permanente Medical Group in northern Virginia, said this is partly why the two get mixed up. He said typically, signs of a heart attack can be chest pressure, nausea or sweating - but the signs of cardiac arrest are more dire.
"Cardiac arrest, itself is not subtle," he said. "If you've gotten to the point of cardiac arrest, it means the person is unconscious, that they don't have a pulse when you take their pulse and they're not breathing. So, when someone's had cardiac arrest, it's usually obvious and usually quite concerning."
National Heart Month is a good time to commit to reducing those risks, with a heart-healthy diet and regular exercise. Galper also encouraged people to get CPR training, to be able to aid someone having a heart attack until first responders arrive - and possibly save a life.
Underlying diseases such as diabetes or prediabetes can make a person more susceptible to heart problems. Dr. Ravi Johar, chief medical officer at UnitedHealthcare, said genetics can be another risk factor.
"Things like Marfan Syndrome increases the risk of aneurysms and abnormal blood flow to the heart, and things of that sort, so there can be some genetic consequences," he said. "There can also be genetic history; if your parents had problems with their hearts, there's a higher likelihood that you may."
He added that heart disease can affect people at any age. CDC research has found it can start as early as 35, and the risks increase with age. Anyone experiencing new chest pains or shortness of breath is encouraged to talk with their doctor about their heart-health options.