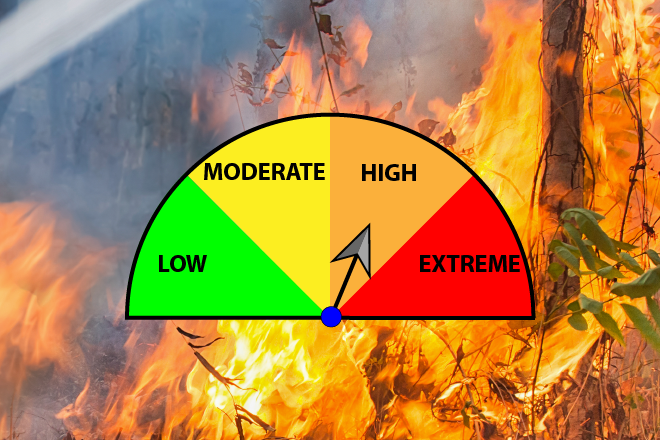 Published
Friday, June 5, 2020
Note: this story has been updated to reflect changes fro m fire weather watches to red flag warnings as of late Friday afternoon.
The National Weather Service has issued red flag warnings in southeast Colorado for Saturday and Sunday due to expected high fire danger in the region.
Saturday, a disturbance passing west of the area is expected to bring a combination of thunderstorms and critical fire weather conditions to the area.
Thunderstorms - some potentially severe - are expected along and west of the Interstate 25 corridor, bringing heavy rain and large hail to some locations.
Further east, temperatures are expected to be in the upper 90s Saturday, contributing to the fire risk, along with relative humidity falling into the teens and single digits. Dry lightning is also possible.
Southeast counties covered by the warning include
Kiowa
Crowley
Otero
Bent
Prowers
Baca
Eastern Las Animas
Sunday's warning adds the much of the remainder of Las Animas County, along with all or parts of Costilla, Conejos, Alamosa, Rio Grande, Saguache, Huerfano, Custer, Fremont, Chaffee, Teller, El Paso and Pueblo counties. Temperatures are predicted to return to the upper 90 while humidity falls to single digits. Winds gusting up to 60 mph are also expected.
Further north, Cheyenne, Kit Carson and Yuma counties will also be under a red flag warning Saturday from 11:00 a.m. to 8:00 p.m., replacing the earlier fire weather watch. A high wind warning will also be in effect for most northeast counties for south winds blowing 30-40 mph.
Outdoor burning and other activities that could spark a fire should be avoided through the weekend.