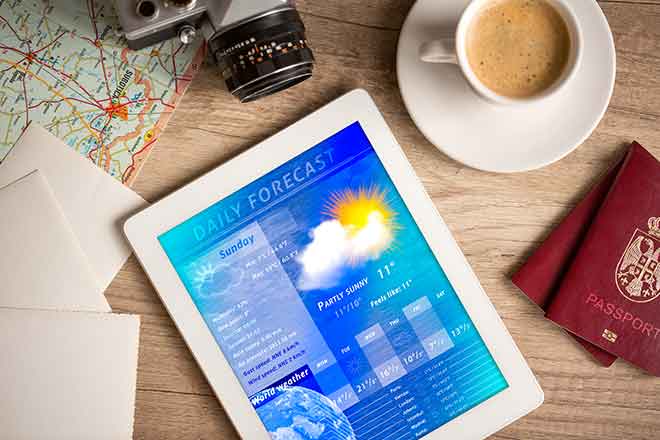 Published
Saturday, August 3, 2019
Hot days continue through the week across Kiowa County, with some potential for scattered afternoon and evening showers and thunderstorms.
High temperatures Sunday will be in the 90s, which will be the trend through at least Thursday. Highs may dip to the upper 80s Friday and continue through the weekend. Overnight lows in the lowers 60s are expected throughout the week.
There is a chance of thunderstorms late Sunday afternoon into the night, with the best chances coming between 9:00 p.m. and midnight. Western Kiowa County has the best potential to see any rain, while the eastern half of the county will largely remain dry.
Potential for rain increases to 50 percent Monday evening in most areas, with lesser chances continuing through the remainder of the week.
Currently, KiowaCountyPress.net Live Weather from downtown Eads shows WSW wind at 3 mph. The current temperature is 44, with 0.00 inches of rain so far today. The strongest wind gust since midnight was 22 mph, while the high temperature for the day so far was 64 at 02:14 PM.
Weather information updated throughout the day is available at http://weather.KiowaCountyPress.net.
Kiowa County Weather Outlook for August 4, 2019

Community

High

Low

Chance of Precip

Wind Gust

Direction

Arlington

95

66

30

15

SE

Haswell

92

64

20

15

SSE

Eads

92

64

20

15

SE

Chivington

92

64

20

10

SE

Sand Creek Massacre NHS

92

64

10

10

SE

Brandon

92

64

10

10

SE

Sheridan Lake

92

64

10

10

SE

Towner

91

63

10

10

SE