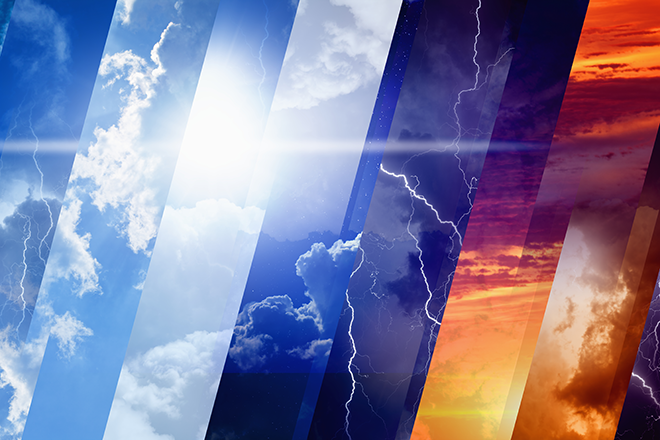 Published
Sunday, May 14, 2017
A weekend of warmer, dry weather will extend into the coming week; however, showers are possible later.
Daytime temperatures in the 80s will continue Sunday under sunny skies. A southeast flow may bring enough moisture into the area to cause afternoon thunderstorms along the Colorado-Kansas border. If storms develop, one-inch hail and wind gusts to 60 miles-per-hour are possible.
A flood warning is in effect along the Arkansas River at La Junta in Otero county and Purgatoire River at Las Animas in Bent county until Tuesday morning. Both rivers are running high following recent heavy rain, along with the start of the spring runoff season. Minor flooding is occurring in the area.
Temperatures return to the 80s Monday. A dry line is expected to set up along the Colorado-Kansas border which may produce some severe storms, however they will quickly move into Kansas.
Tuesday and Wednesday will see sunny skies, highs in the 70s and 80s, and mostly dry conditions over the plains. Thunderstorms are expected over the mountain areas.
Storm chances increase Thursday as a Pacific storm system moves into the area. Temperatures are expected to cool to the 60 and 70s across much of the region.