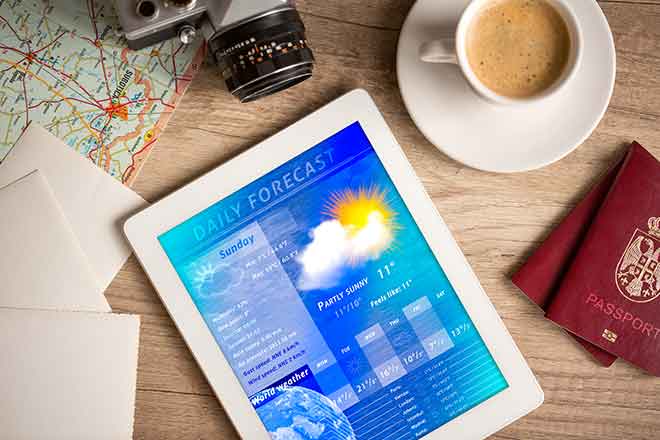 Published
Friday, June 21, 2019
Summer starts at 9:54 a.m. Friday, and Kiowa County will see weather conditions that reflect the season ahead of a change for the weekend.
Most of the county will see sunny skies, with a few clouds over the Sheridan Lake and Towner area.
Light wind will start the day out of the north before shifting to the southeast in the afternoon. Gusts up to 15 miles per hour are possible. Winds shift back to the northeast during the evening, with gusts to 20 mph possible for the eastern part of the county. Central and western Kiowa County can look for gusts in the 35-40 mph range as a strong cold front drops across the area this evening.
High temperatures will mainly be in the upper 80s, with western Kiowa County seeing low 90s. Overnight, look for low 50s.
Saturday's temperatures are expected to drop back 15-20 degrees and remain in the low 70s through the weekend. Showers are likely Saturday night, and the potential for thunderstorms returns Sunday.
Currently, KiowaCountyPress.net Live Weather from downtown Eads shows NW wind at 2 mph. Thursday, winds were gusting to 21 mph during the mid-morning. The temperature is 5, with 0.00 inches of rain so far today. Yesterday, 0.00 inches of rain was recorded in Eads, with a high of 91. The strongest wind gust since midnight was 5 mph, while the high temperature for the day so far was 6 at 04:40 AM.
Elsewhere in Colorado, the northern mountains are under a winter weather advisory through Sunday morning. Areas above 10,000 feet could see 4-10 inches of new snow. High water from mountain snow melt continues for south central and western Colorado. Warnings and advisories are in effect for numerous mountain streams and rivers. Flood watches remain in effect for parts of the San Luis Valley.
Kiowa County Weather Outlook for June 21, 2019

Community

High

Low

Chance of Precip

Wind Gust

Direction

Arlington

92

51

0

15

SE

Haswell

88

50

0

15

SE

Eads

88

52

0

15

SE

Brandon

88

52

0

15

SE

Sheridan Lake

87

52

0

15

E

Towner

86

52

0

15

SE
Weather information updated throughout the day is available at http://weather.KiowaCountyPress.net.