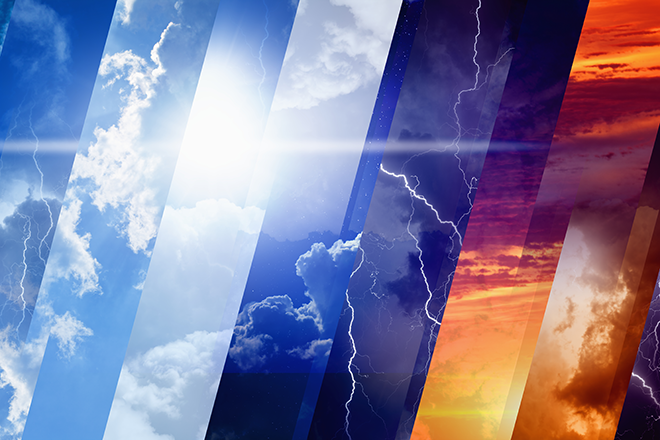 Published
Sunday, March 19, 2017
By Chris Sorensen
The calendar may say it is mid-March, but the temperature will feel closer to a summer day Sunday.
Sunday starts off with sunny skies and a high near 90. Records are likely to be broken with a high pressure system in place. Wind will be out of the west in the five to 10 mile-per-hour range. While generally dry conditions have increased the fire risk, most of southeast Colorado will not meet criteria for a Red Flag Warning. Parts of Huerfano, Pueblo and Fremont Counties are exceptions in southeast Colorado, and a Red Flag Warning will be in effect starting at noon. Activities that could spark a fire should be avoided across the region. A warning will also be in effect for all of northeast Colorado, and crews are already battling a fire in Boulder County that has forced the evaction of over 1,000 homes.
Sunday's overnight low will be in the 40s, and winds will shift to the north.
The high drops only slightly for Monday as low 80s are expected with a few scattered clouds, becoming mostly cloudy overnight. The low will fall back again to the 40s.
For Tuesday, look for more seasonal mid-60s during the day as cool air surges to the southwest, dropping to near-freezing overnight. Rain may be possible after midnight, changing to snow after 4:00 a.m., however the prospects are currently slim.
Mid-60s return Wednesday, accompanied by south winds that will increase to the 15 to 20 mph range in the afternoon. Gusts to 30 mph are possible. Wind will shift southeast overnight while the temperature drops to the upper 30s.
While forecast models continue to have significant differences, the potential for rain increases Thursday while the temperature starts to rebound to the mid-70s. A chance of showers remains overnight as the low falls to the mid-30s.
KiowaCountyPress.net now offers a free forecast update emailed to you each morning around 6:00 a.m. To begin receiving forecast updates, send an email to kiowacountypressweather+subscribe@googlegroups.com for quick signup process. Then, just reply to the message sent back to you to confirm your email address, and you're done! You'll start receiving the weather forecast the next morning. There's no cost, and you can unsubscribe any time.