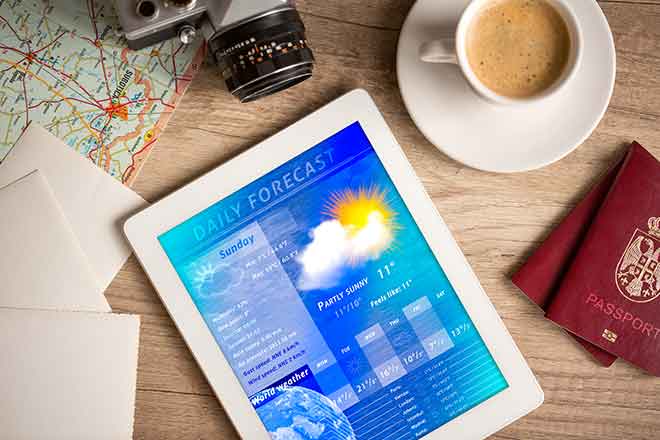 Published
Friday, June 14, 2019
Temperatures across Kiowa County were slightly warmer than expected Thursday, and the hot weather, along with potential for thunderstorms, returns to the area Friday.
Highs temperatures in western Kiowa County are expected to reach the mid-90s, while the central and eastern areas will stay a few degrees cooler.
Light winds are predicted out of the west during the first part of the day before shifting to the north in the afternoon.
Isolated to severe thunderstorms are possible later in the day, particularly for Brandon, Sheridan Lake and Towner. Some storms could be strong to severe, producing quarter-size hail and wind gusts to 60 miles per hour. Storms may reach the southeast plains by 1:00 p.m., spreading toward the Colorado-Kansas border later in the afternoon. While most of the Kiowa County can expect less than one-tenth inch of rain, storms could produce substantially higher amounts
Overnight, look for lows in the mid-50s across the county.
The potential for strong to severe thunderstorms is expected to return Saturday.
Currently, KiowaCountyPress.net Live Weather from downtown Eads shows SSW wind at 2 mph. Thursday, winds were gusting to 37 mph shortly after 9:00 p.m.. The temperature is 56, with 0.00 inches of rain so far today. Yesterday, 0.00 inches of rain was recorded, with a high of 94. The strongest wind gust since midnight was 26 mph, while the high temperature for the day so far was 70 at 04:52 PM.
Elsewhere in Colorado, flood potential from mountain snowmelt continues in the south central mountains and the southwest part of the state. Streams and rivers are running high and could be dangerous. Colorado Parks and Wildlife has closed a portion of the Arkansas river below Pueblo Reservoir due to high water.
Kiowa County Weather Outlook for June 14, 2019

Community

High

Low

Chance of Precip

Wind Gust

Direction

Arlington

95

56

20

10

N

Haswell

95

56

20

10

N

Eads

93

55

30

10

NW

Brandon

93

55

40

5

N

Sheridan Lake

91

55

40

10

NNW

Towner

91

55

50

10

NNW
Weather information updated throughout the day is available at http://weather.KiowaCountyPress.net.