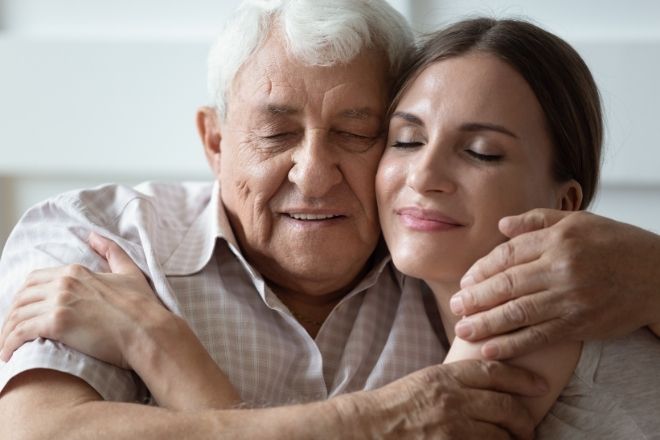 Published
Wednesday, December 23, 2020
Growing older is a natural process, but it's not one we should do alone. As your parents age, you might have to step up and be there for them the same way they've been there for you throughout your life. Of course, this isn't always easy. You might not know where to start or how to help. Furthermore, many people are reluctant to accept help from anyone--even their own family--when they're struggling. Despite this, your parents sometimes need your help as they get older. Learn the best ways to take care of them and yourself with this guide on how to give your parents the support they need as they age.
Stay in touch
Sometimes the most important thing you can do for someone is to be there. As you age, it gets harder to meet up with friends or find new hobbies and activities to keep your interest. Loneliness and boredom are all too common in seniors. You can be there for your parents by, well, being there for them. Regular phone calls, handwritten letters, and video calls with the family are great ways to catch up when you can't be together in person. Of course, in-person visits are good, too. The more often you talk to your parents, the more you'll be able to see the day-to-day complications or stresses they struggle with. Plus, you get to have plenty of new conversations and memories with them as you spend quality time together.
Look beyond physical health and safety
As your parents age, you will probably start keeping a closer eye on doctor's appointments, illnesses, and other physical complications. However, your parents' needs extend far beyond the physical. A huge part of how to give your parents the support they need as they age is to look after their social, emotional, and spiritual needs in addition to any physical conditions. Do they have a good social life? Are they getting out of the house regularly? Are they staying active? Mental and emotional needs are crucial throughout your life. As you start taking care of your loved ones' physical health, make sure you see to their emotional health as well.
Figure out future steps together
Planning for the future is daunting. It can bring up a lot of topics and questions you don't want to address. Unfortunately, that doesn't change the fact that these discussions are necessary. Talk to your parent about the kind of healthcare they want, their last wishes, and how much financial flexibility you have. These tough conversations will be much easier when you can both sit down and speak openly about them. Take the time to look at various retirement communities and senior care facilities. If a loved one's condition is declining quickly, you might want to look at the different services hospice can provide. Looking at your options together allows you to find a plan and service that attends to all your parent's needs.