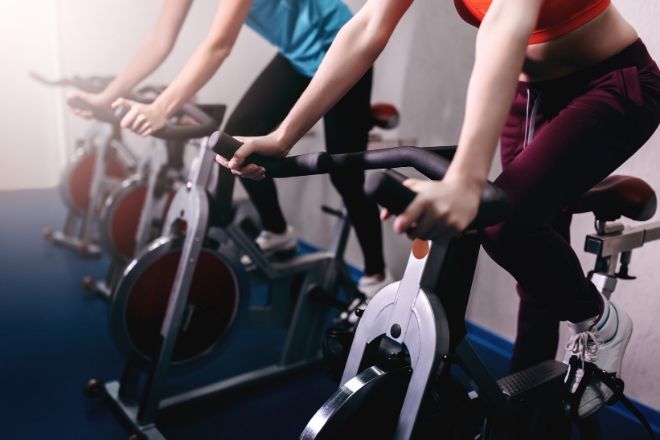 Published
Thursday, December 26, 2019
The new year means it's time to start anew. Many people take this as an opportunity for growth and self-discovery through new hobbies, interests, or activities. Some of the most common activities revolve around fitness, yet this seems to be the hardest for people to keep. If you're starting a fitness journey, knowing these tips on how to stick to your fitness New Year's resolutions will ensure you're primed for your new lifestyle.
Have a Plan
Strategizing is one of the most efficient ways to stick to your resolutions. Before you start anything, picture what you want from this expedition. Your goals will determine how strict or focused you'll be. One of the biggest mistakes people make with new year's resolutions is setting lofty expectations too soon. To avoid this mistake, be realistic with yourself on what your goals are. If you want to lose weight, look at your diet and lifestyle. Chances are, eating unhealthy foods or being sedentary will not help you achieve your dream body. Picture your dream body or the goals you want to accomplish and work from there.
Keep a Log
Tracking your food and workouts keeps you accountable. Sticking to a diet is difficult for most. At first, people cut out their favorites foods and replace them with healthier alternatives because they feel inspired and energized. While this is good, this feeling doesn't last. To avoid dieting burnout, track the foods you eat so that you eat the same way every time. This discourages you from cheating and guides you through grocery shopping, so you avoid unhealthy options.
It's also beneficial to track your workouts. This way, you can reflect on how your previous workouts made you feel and adjust accordingly. You can adjust workouts so that they're easier or harder, depending on your goals. Ultimately, you want your workouts to be something you look forward to--not something you dread.
Add It Into Your Routine
You don't have to exceed your limits to live healthier. If exercising daily or dieting too restrictedly is too much, don't do it. Adjust these changes to your routine so that it works together. The point is to have a balance between life and fitness you enjoy and can do regularly. Exercising or dieting once will not lead you to your goals, but consistently being active and eating right will.
Pick an Activity You Enjoy Doing
Picking something you enjoy is essential to implementing an efficient exercise routine. For some people, this means running outside. For others, this could be doing yoga or tai chi. Perhaps it's taking that bicycle out from the garage for a spin. Avoid burnout with activities you enjoy. Forcing yourself to do an exercise you despise or are only content with lowers your motivation and decreases the chance for repeated action.
If it helps, purchase higher-quality accessories to keep your activity comfortable and enjoyable. This could be in the form of higher-end running shoes, better headphones, or an impeccably-crafted bike saddle. Either way, you'll be spending a little more for something that will prolong your health journey and mental wellness.
Don't Give Up
No matter what, don't feel jaded or upset if you aren't seeing the progress you expect. Healthy living takes time and focus. Rome wasn't built in a day--the same will be true of your dream body. Stay on top of your food and training, and eventually you'll see results. With that in mind, don't get discouraged if you're just starting out either. Even the most jacked bodybuilder or highest mountain free climber had to start sometime. There is no competition for building up your health and wellbeing, so don't feel like you must rush for your results.