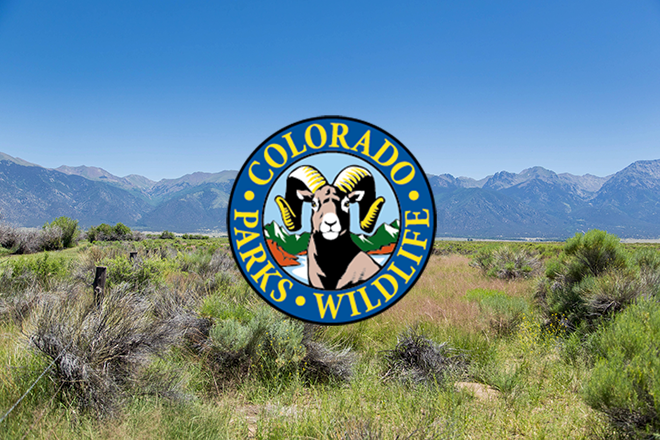 Published
Sunday, August 14, 2016
Colorado Parks and Wildlife is seeking sportsmen's input on funding the future of wildlife management and conservation in Colorado. Hunters, anglers or anyone that would like to learn more about the financial challenges facing the state's wildlife management agency is invited to attend a discussion with CPW representatives, Wednesday, Aug. 24, 6 p.m. at Grand County CSU Extension Office, 210 11 Street in Kremmling.
CPW anticipates budget shortfalls which could be offset by increasing resident license fees. The last increase occurred in 2006 after legislative approval the year before. Since 2009, CPW has cut or defunded 50 positions and cut $40 million from its operating budget. Wildlife managers caution that additional cuts are inevitable without an increase in revenue.
"Colorado's wildlife faces more pressure now than ever before, including a growing human population, increasingly fragmented habitat and less young people involved in hunting," said NW Regional Manager Ron Velarde. "We have already undergone significant belt-tightening and now we need to find effective ways to increase revenue. We need to have this important discussion with hunters and anglers."
Velarde adds that CPW's wildlife management programs are funded by user fees, generated primarily by the sale of hunting and fishing licenses. Unlike other state agencies, CPW does not receive general fund revenue.
Currently, a limited elk license for resident adults costs $46. Resident youths pay $10.75 for limited deer, elk and pronghorn licenses. Limited deer license and pronghorn licenses are $31 for resident adults.
"Colorado is clearly one of the premier big game hunting areas in the country and that is a testament to the hard work and dedication of the state's wildlife managers," adds Velarde. "When you compare our resident license fees to states that do not provide the same quality experience found here, the need for an increase becomes very evident. We are prepared to make the case."
Who: Colorado Parks and Wildlife
What: Financial Sustainability discussion
When: Wednesday, Aug. 24, 6 p.m.
Where: Grand County CSU Extension Office 210 11 Street, Kremmling
Click here to provide comments online, or visit www.research.net/r/CPW-Wildlife-Funding-Public-Comment
Go here for more information about CPW's financial sustainability and revenue generation proposals