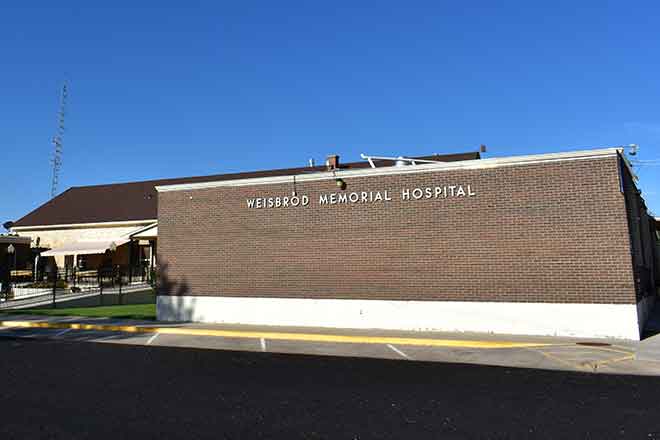 Published
Thursday, March 17, 2022
RECORD OF PROCEEDINGS
BOARD MEETING
January 31, 2022
The Kiowa County Hospital District Board met in special session on January 31, 2022, at 6:30 pm
at the Cobblestone Inn Meeting Room.
District Board members present were:
Craig Kerfoot, Mary Eikner, Ken Flory, Claire Prince, and Kevin Davis (phone).
Others present: Jeanette Filpi (phone), Shannon Dixon, Matt Prince and Junior McDowell.
CALL TO ORDER
The meeting was called to order by Craig Kerfoot, Chairman of the Board at 6:30 pm.
AMBULANCE AGREEMENT
The Board reviewed the changes to the Ambulance agreement. A motion was made by Mary Eikner to approve the agreement as presented. Motion seconded by Ken Flory. All aye.
HOUSING
The Board discussed several housing options including the housing development duplex and potential purchase of another home in town for recruitment. The duplex project requires the demolition of the old ambulance office. KCHD will put the demo process out for bid.
There are several homes for sale in town that the Hospital might be interested in purchasing.
EXECUTIVE SESSION
A motion was made by Ken Flory to go into executive session for purposes of purchase of property interest pursuant to and as permitted by CRS 24-6-402(4)(a). Mary Eikner seconded the motion. All aye.
Executive session convened at 6:41 pm and was returned to regular session at 7:23 pm.
ADJOURNMENT
The meeting was adjourned at 7:24 pm.
Respectfully submitted,
Kiowa County Hospital District Board
Mary Eikner, Secretary-Treasurer