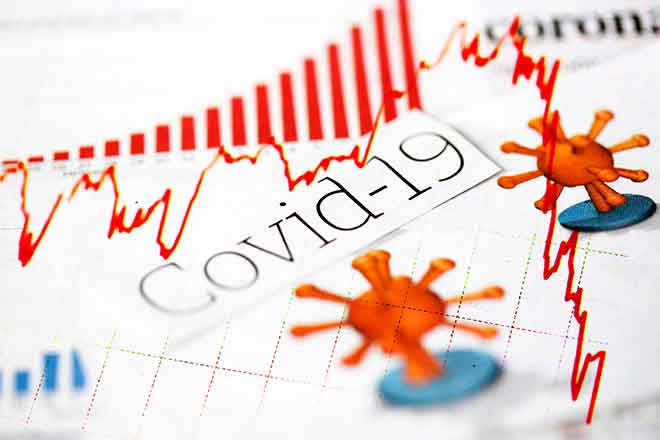 Published
Thursday, October 21, 2021
DATA
Cases 183
Hospitalizations 8
Deaths 4**
*These are cumulative totals as of 10/19/2021 4pm **Deaths in people with a recent positive COVID Test
CASES PAST 7 days: 38! (6 vaccinated) This does not include a data/lab error which skews the cases if you search on the state website.
CASES PAST 14 days: 50 (7 vaccinated)
ALL hospitalizations and deaths in Kiowa County were in people who were not vaccinated.
TESTS
Positivity is up significantly from 5.26% last week. The goal is keep this below five percent. Due to a data reporting issue, the data is skewed and will be reported once corrected. Please get tested if exposed or if you have symptoms. Community testing is FREE! It will continue at least through February 2022. Call 719-438-5401 and ask for the lab. If you are having severe symptoms such as significant trouble breathing, etc. call 911. If you would like to opt in to free at home testing please see: https://covid19.colorado.gov/covid-19-testing-at-home
NEWS
There are current active outbreaks in Kiowa County. See https://covid19.colorado.gov/covid19-outbreak-data. It is updated on Wednesdays. KCPH will announce any outbreaks that put the public at increased risk.
Eads Schools will resume classes on Monday October 25,2021. Please stay in touch with the school for more information. They are NOT in outbreak status.
COVID VACCINE is available at the public health office. Please call 719-438-5782 to schedule your appointment. All 3 types of vaccine are available. Ask about the incentive program. We are anticipating that vaccine will be available for 5-11 year olds in early November, as well as booster doses for Moderna and J&J vaccine.
Kiowa County has 43.5% of eligible persons receiving at least 1 dose of vaccine, up from 42.3% last week.
A reminder about isolation and quarantine: If you are quarantined or placed in isolation this means staying home and not going ANYWHERE other than the doctor if you need to be treated or tested. No one should come over. KCPH can assist you with coordination of prescription pick-up, activities to help the kids not go stir crazy or get delivery for your groceries, etc. PLEASE STAY HOME! This is an effective way of containing the spread of COVID-19. Please help us keep our community safe!
There are treatments called monoclonal antibodies that can be given to greatly reduce your chance of hospitalization. They are offered locally at the hospital. Call your provider for more information.
The most important thing you can do is continue to follow the guidance we have recommended from the beginning! Stay home if not feeling well, cover coughs and sneezes, wash hands frequently or use 60+% alcohol-based hand sanitizer, wear a mask/face covering to contain any respiratory droplets and stay at least 6 feet from others, especially if you are not vaccinated. Minimize gatherings.
Call 719-438-5782 or 719-336-8721 with questions. You can check https://covid19.colorado.gov for information or email pcphdirector@prowerscounty.net with any questions.