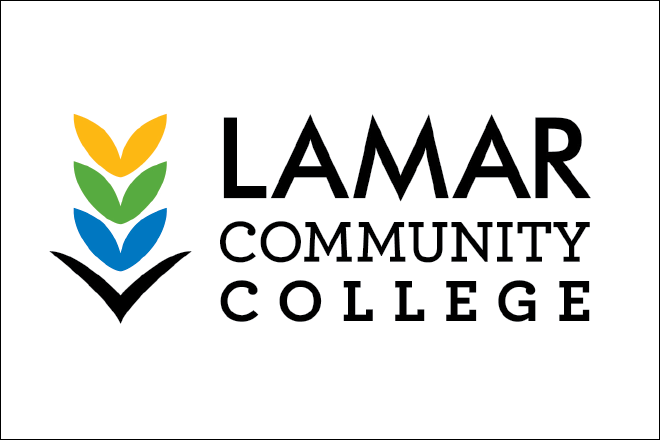 Published
Wednesday, August 11, 2021
Residents of Prowers, Baca and Kiowa counties will have access to a Lamar Community College (LCC) education without needing to travel to the main campus. LCC recently expanded its capacity to serve students by creating Distance Learning Sites in Eads, Granada and Springfield, lessening the distance and increasing access to higher education in the college's service area.
This fall, courses offered include English Composition, College Algebra, Computerized Farm Records and Public Speaking, with offerings changing every semester. Courses are offered during the week in the evening to accommodate the maximum number of students.
According to Kelli Gaines, the Title III project director at LCC, these sites were chosen to help meet the needs of southeast Colorado residents who otherwise may not have access to higher education.
"We chose these sites for a few reasons," she said. "One, because we have identified a need in these communities. Two, these sites have supportive learning environments and superintendents and principals that believe the degrees would be valuable to their community members. And three, these sites are located within our service area where people would have a long drive to LCC but are still part of the communities we serve."
Both remote-live and in-person classes will be offered at the distance learning sites. Support will be provided by an LCC Site Coordinator during instructional hours.
Students will be able to earn Associate in Arts, Associate in Science, Early Childhood Teacher Education Associate in Arts, or an Elementary Teacher Education Associate in Arts by attending classes at these remote sites.
"High school students have been using this technology to earn college credit through LCC's concurrent enrollment program for years," Gaines said. "Having these options for our communities, especially those who can't come to the main campus, really allows us to serve them better and meet the needs of the people we serve."
Distance learning sites are co-located with area high schools. The Kiowa County site is held at Eads High School, the Baca County site is held at Springfield High School, and the east Prowers County site is located at Granada School.
Scholarships and financial aid are available. The amount of financial aid students are eligible to receive depends on a number of factors, such as family income, resident status and more. The application process will match that of traditional learning. Prospective students should apply for admission online at lamarcc.edu. Upon acceptance, apply for financial aid by completing the Free Application for Federal Student Aid (FAFSA) online at fafsa.gov. LCC's school code is 001355. Then, explore scholarship opportunities and apply at lamarcc.edu/scholarships. Finally, students will be able to work with an academic advisor to map out their schedule and register for classes.
Registration for fall semesters is now open, and fall classes start August 23. Contact a Site Coordinator close to you for more details.
Kiowa County Site Coordinators Glenn Smith and Brian Bohlander: (719) 438-2214.
Baca County Site Coordinator Ginger Walker: (719) 523-6522.
East Prowers County Site Coordinators Ty Kemp and John Hopper: (719) 734-5492