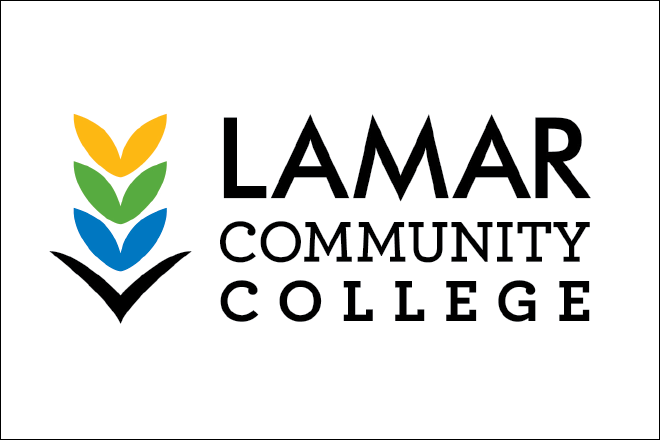 Published
Thursday, April 15, 2021
Lamar Community College's (LCC) current and future students will be able to continue to access quality education and workforce training in Southeast Colorado for an affordable price, thanks to a recent vote by the state's community college system to maintain current tuition prices for the 2021-22 academic year.
In a statement released by the State Board for Community Colleges and Occupational Education (SBCCOE) on April 14, tuition for all 13 institutions within the Colorado Community College System (CCCS) will remain flat for the 2021-22 academic year, in spite of rising costs and declining enrollment across the system.
LCC President Dr. Linda Lujan applauded the decision and said she believes it's the right move.
"LCC is ecstatic to hear that tuition will not be raised in the upcoming academic year," Lujan said. "Although times are tough at the state level, they're even tougher in the homes of many of our students. The fact is, we want to keep our students in school and working toward their academic and career goals. By not raising tuition, we are encouraging them to stay with us."
CCCS Chancellor Joe Garcia acknowledged that this was most likely difficult for decision makers. He also thanked Colorado's Governor and Joint Budget Committee for providing increased state funding to higher education this year and for prioritizing resources to students who were most negatively affected by the pandemic, including first-generation and minority students.
"The pandemic has hit our students particularly hard," Garcia said. "Our State Board, recognizing that we cannot ask our students and their families to shoulder a greater share of the burden during these difficult times, made the wise but difficult decision to freeze tuition for the upcoming academic year. Our colleges are the most affordable, accessible options to obtain a high-quality education and workforce training - and we intend to keep it that way."
With the onset of the pandemic, LCC saw more students than ever requesting assistance through its food pantry and its mental health initiative, LopesCares. Enrollment at the college dipped, but LCC officials are hopeful that with the return to on-campus activities for the upcoming year, more students will be encouraged to work toward their academic and career goals and will register for classes again.
CCCS is the state's largest provider of undergraduate education and workforce training, and has worked aggressively to contain costs while maintaining its academic excellence. The system's priorities of affordability, access, and graduating more students are at the forefront when setting tuition rates. CCCS's average annual tuition this year for a full-time student taking 30 credits is $4,470. Many paid less thanks to financial aid or scholarships. Of students who apply for financial aid, 63 percent pay no tuition costs, allowing them to graduate debt-free. Many LCC students participate in the Bridge to Bachelor's Degree Program, which ensures new, first-time students are guaranteed admission to a participating four-year college or university upon completion of an Associate degree, saving LCC students in pursuit of a bachelor's an average of $10,000.
To check out classes for the Fall 2021-22 academic year at Lamar Community College, visit lamarcc.edu/schedule.