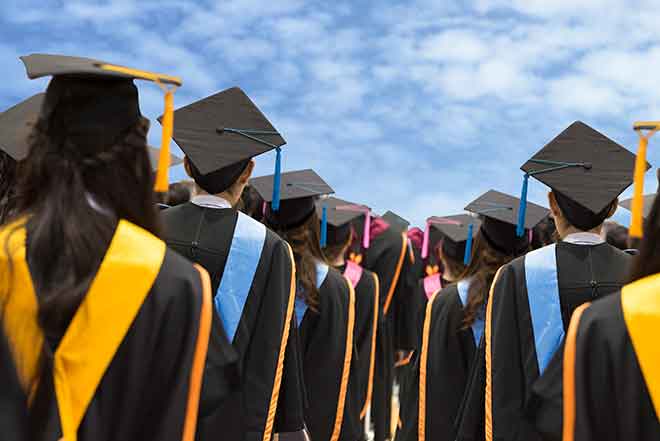 Published
Friday, February 18, 2022
Lamar Community College has announced its Academic Honors list for fall 2021. Two hundred fourteen LCC students earned 3.5 Grade Point Averages (GPA) or better, with 101 of those named to the President's List for achieving a perfect 4.0 GPA.
Each semester, LCC credits its top-performing students with three distinct honors: President's List (GPA of 4.0), Vice President's List (GPA of 3.75-3.99) and Dean's List (GPA of 3.5-3.74).
LCC President Dr. Linda Lujan praised the students' hard work and determination.
"LCC takes great pride in all its students and is committed to recognizing outstanding student achievements," Lujan said. "Congratulations to the students whose dedication placed them on our academic honor rolls. Their accomplishments and perseverance do not go unnoticed, and we wish them all success in their future endeavors."
Lamar Community College would like to congratulate all honorees on their achievements.
PRESIDENT'S LIST
Alyssa Abitia - Lamar, CO
Katie Baca - Granada, CO
Jeanne Barth - Holly, CO
Anna Beckett - Mc Clave, CO
Paisley Betts - Lamar, CO
Aidyn Bohlander - Lamar, CO
Jaidyn Branom - Lamar, CO
Donte Bristol - Tallahassee, FL
Kayla Bronson - Holly, CO
Ross Brown - Eads, CO
Zoey Byrne - Vilas, CO
Raven Cahill - Lamar, CO
Tess Camp - Lamar, CO
Carson Carere - Lamar, CO
Mindi Carr - Hugo, CO
Jade Casey - Holly, CO
Diana Castro - Lamar, CO
Angela Chacon - Lamar, CO
Iyesha Chacon - Lamar, CO
Maggie Chase - Mc Clave, CO
Osiel Chavez - Lamar, CO
Erin Coffield - Silver City, NM
Jose Corral - Lamar, CO
Samantha Courkamp - Eads, CO
Patience Crane - Pritchett, CO
Taryn Crist - Lamar, CO
Aggie Dainko - Aurora, CO
Madi Doman - Rio Rancho, NM
Dakota Eaton - Holly, CO
Kayce Edwards - T Or C, NM
Hagen Escoto Elizardo - Amarillo, TX
Emily Fowler - Las Animas, CO
Stephanie Framel - Kit Carson, CO
Yvette Frias - Lamar, CO
Reygan Gibbs - Lamar, CO
Karina Gomez, Lamar, CO
Meg Greenwall - Arapahoe, CO
Ross Gruenloh - Lamar, CO
Magdalen Haase - Eads, CO
Faith Headlee - Lamar, CO
Hope Headlee - Lamar, CO
Bailey Hernandez - Granada, CO
Rylan Herrera - Lamar, CO
Julia Holden - Trinidad, CO
Yonathan Jaramillo - Lamar, CO
Shae Jensen - Bristol, CO
Ny'Jayda Jones - Bear, DE
Brittany King - Denver, CO
Astrid Kohnke - Castle Rock, CO
Jentsey Lucero - Lamar, CO
Aliyah Macias - Lamar, CO
William Martin - Lamar, CO
Malea Martinez - Lamar, CO
Diego Martinez - Lamar, CO
Monica McCallum - Springfield, CO
Beth McDowell - Lamar, CO
Kylie McKibben - Eads, CO
Orion Medina - San Antonio, TX
Alayah Meltabarger - Springfield, CO
Mylenna Miguel - Lamar, CO
Kobe Miller - Massie, AUS
Mason Mireles - Lamar, CO
Hope Mitchell - McClave, CO
Maddie Montoya - Lamar, CO
Betsi Pena - Holly, CO
Kenzie Penick - Walsh, CO
Zebulon Perdue - Lamar, CO
Zadaya Perez - Lamar, CO
Kelsey Poe - Wiley, CO
Kailey Ramsay - Lamar, CO
Brianna Ransom - Cheyenne Wells, CO
Phil Rawers - Lamar, CO
Kinley Reedy - Lamar, CO
Cailey Reid - Lamar, CO
Samuel Reyes-Lopez - Lamar, CO
McClane Rider - Burlington, CO
Jonathan Rink - Bristol, CO
Rhealie Rittgers - Eads, CO
Abby Robbins - Lamar, CO
Alyssa Rodriguez - Lamar, CO
Abigail Ross - Lamar, CO
DestinySena - Lamar, CO
Alexis Smith - Lamar, CO
Brendan Sneller - Lamar, CO
Jessica Solis - Granada, CO
Taylor Stagner - Lamar, CO
Tara Stum - Towner, CO
Elizabeth Sumner - Sharon Springs, KS
Maddie Thompson - Wiley, CO
Alee Tice - Lamar, CO
Lucinda Tovar - Lamar, CO
Ryan Trinkaus - Thornton, CO
Lacy Van Campen - Eads, CO
Elianna Velez - Lamar, CO
Sloane Vigoren - Springville, UT
Evan Wilson - Holly, CO
Wayttyn Wollert - Wiley, CO
Keelin Wright - Platteville, CO
Justin Wright - Walsh, CO
Cade Wurst - Lamar, CO
VICE PRESIDENT'S LIST
Kaity Barrero - Bennett, CO
Kylee Christensen - Alamosa, CO
Lexi Coppock - Monument, CO
Trevor Cramblet - Lamar, CO
Branden Davis - Lamar, CO
Luis De La Torre - Lamar, CO
Katy DeWitt - Wiley, CO
Ral'Shaun Descheny - Rock Point, AZ
Ralson Descheny - Rock Point, AZ
Erica Esquibel - Lamar, CO
Danika Evensen - Mancos, CO
Trinity Gallegos - Lamar, CO
John Goemmer - Lamar, CO
Dillon Hall - Lamar, CO
Madeline Huddle - Colorado Springs, CO
Ellie Jennings - Lamar, CO
Cerenity Keating - Lamar, CO
Renee Krieger - Parker, CO
Tanner Lallmann - Lakewood, CO
Cyrus Madrid - Lamar, CO
Erin Mahler - Broomfield, CO
Brandon Martinez - Lamar, CO
Brett Mayhan - Kit Carson, CO
Kaydin Moore - Silver Cliff, CO
Chloey Palmer - Lamar, CO
Jaelin Parker - Wiley, CO
Grace Pendleton - Lamar, CO
Haidyn Phillips - Channing, TX
Kaitlin Reynolds - Florence, CO
Jason Simmons - Parker, CO
Courtney Sneller - Lamar, CO
Jordan Spacek - Evergreen, CO
Garret Stecklein - Peyton, CO
Vanessa Trujillo - Pueblo, CO
Gigi Tucker - Westminster, CO
Shalea Watts - Lamar, CO
Kayik Wildcat Harrison - Boulder, CO
Adan Yanez - Lamar, CO
DEAN'S LIST
Darrian Adame - Lamar, CO
Julissa Adan - Lamar, CO
Skyler Ahern - Parker , CO
Vanessa Ayala - Granada, CO
Maddie Bays - Fairplay, CO
Rachel Billings - Lehi, UT
Ariana Bolivar - Lamar, CO
Brylee Brevik - Everson, WA
Emmalee Buhrle - Kim, CO
Jakob Buller - Eads, CO
Rochelle Casey - Walsh, CO
Kristopher Cook - Mission Hills, CA
Jaden Cornell - Springfield, CO
Rhiannon Cousins - Lamar, CO
Randi Crandall - Portales, NM
Audrey Draper - Guerneville, CA
Sydney Dunning - McClave, CO
Taygen Ferris - Eads, CO
Aquilo Friday - Riverton, WY
Adolfo Garcia - Granada, CO
Kailey Gillen - Florissant, CO
Amber Gilmore - Lamar, CO
Brandon Gonzales - Granada, CO
Aliana Gutierrez - Lamar, CO
Nate Haws - Amarillo, TX
Alissa Hebberd - Vilas, CO
Kiana Herrera - Mc Clave, CO
Brecklyn Herrera - Lamar, CO
Lilly Hicks - Lamar, CO
Sierra Howland - Holly, CO
Cassidy Jagers - Wiley, CO
Taite Johnson - Eads, CO
Ezra Kathrein - Delta, CO
Kadence Kunselman - Walsh, CO
Christian LaCost - Lamar, CO
Kiya Leonard - Sheridan Lake, CO
Chloe Longwill - Springfield, CO
Kailynn Lozoya - Lamar, CO
Raina Lynch - Eads, CO
Lupita Marquez - Wiley, CO
Gabriel Martinez - Chimayo, NM
Marie Misenheimer - McClave, CO
Ajah Moreno - Las Animas, CO
Sandler Needham - Amarillo, TX
Mason Nordli - Nanaimo, BC
Jolee Ortiz - Colorado City, CO
Matt Perez-Vigil - Lubbock, TX
Zach Potts - Florissant, CO
Shawn Propst - Lamar, CO
Jami Jo Quick - Pritchett, CO
Marileyn Ramos - Wiley, CO
Andy Rodriguez - Lamar, CO
Denisse Rodriguez - Granada, CO
Emmalee Rothbauer - Bloomer, WI
Abigail Schmidt - Boone, CO
Stacy Schofield - Eads, CO
Elli Setliff - Bristol, CO
Kyra Sheridan - Eads, CO
Kayla Siedler - Lakewood, CO
Britnie Simcox - Cedar City, UT
Shauna Slone - Lamar, CO
Cade Smith - Kim, CO
Ethan Smith Sena - Lamar, CO
Justin Starkey - Lancaster, OH
Wyatt Stecklein - Peyton, CO
Cassandra Taft - Lamar, CO
Kate Thorp - Gold Beach, OR
Cooper Tixier - Lamar, CO
Kayla Tornabene - Peyton, CO
Makayla Torres - Lamar, CO
Lucas Ward - McClave, CO
Jeni Weber - Eads, CO
Brianna Wilson - Towner, CO
Ty Wilson - Brandon, CO
Demi Wollert - Lamar, CO