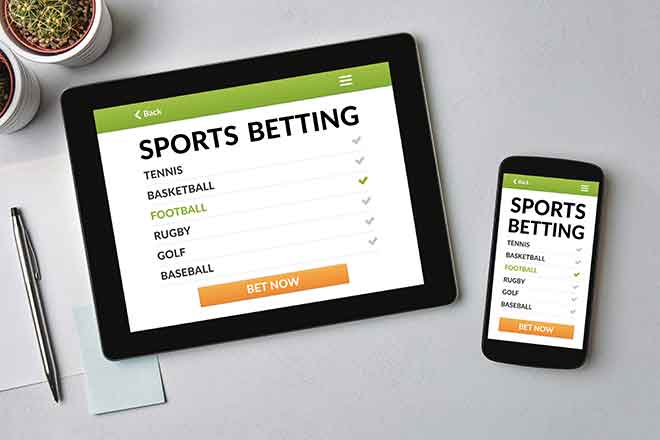 Published
Tuesday, May 11, 2021
(The Center Square) - Colorado concluded its first year of legalized sports betting with over $2.3 billion wagered, the state's revenue department said Monday.
Sports betting in the state went live on May 1, 2020, after voters passed Proposition DD in November 2019.
Since legalization, the state has seen $2.3 billion in total wagers, which have yet to be audited, according to the Division of Gaming, part of the Colorado Department of Revenue (DOR).
"Launching the program in the midst of uncertainty, the Division of Gaming credits the success of the first year to the pragmatic and thoughtful enabling legislation, the partnerships established with industry stakeholders, the open competitive market created through the rules and regulations, and the commitment of the division's staff and partners to get it right for Colorado," DOR Executive Director Mark Ferrandino said.
Colorado had an unaudited total of $245 million in wagers in April, down from over $300 million wagered in March during the height of the NCAA basketball tournament, according to the state's data. The state saw the highest wager total in January during the NFL playoffs, when $326.9 million was wagered.
Basketball ($435.2 million), pro football ($383.4 million), NCAA basketball ($193.8 million), baseball ($105.9 million), and table tennis ($91 million) had the highest wager totals since last May, according to the betting data.
The state has collected over $5.5 million in taxes on wagers from May 2020 to the end of March 2021.
Operators must submit their tax information for April by May 15, after which the DOR can complete its audit and finalize totals, a spokesperson with the DOR said.
Division of Gaming Director Dan Hartman said in a statement that the first year of sports betting in the state "exceeded our expectations, especially after we launched amid a worldwide pandemic that shuttered the casinos, the industry, and Colorado."
"Colorado is setting the benchmark for what a healthy, regulated legalized sports betting market can look like in the United States, and we will continue to be known for our regulatory leadership," he added.
Eric Ramsey, an analyst for the industry website PlayUSA.com, said "as good as the results have been, they are artificially low because of the effects of the pandemic."
"Colorado's market launched under unprecedented circumstances, but its online-forward framework and robust roster of operators spurred a quick ramp-up despite pandemic-related challenges," he said. "Since, Colorado has evolved into one of the most innovative and dynamic markets in the country, and remains one of the great success stories in the U.S."