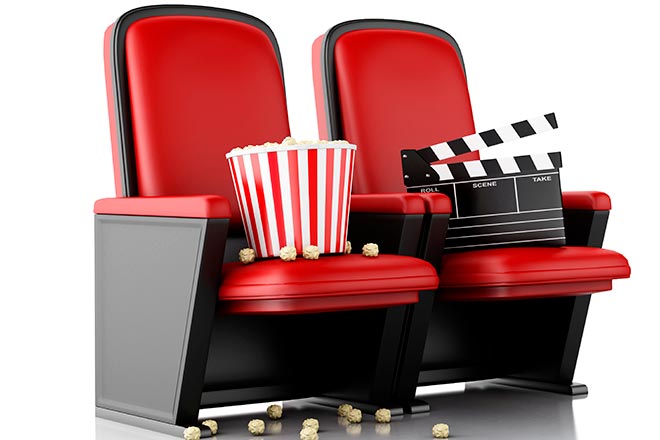 Published
Saturday, January 7, 2017
By Bob Garver
Who says everything from 2016 has to be bad? There were plenty of bright spots this year, at least in terms of movies. It's true that I missed out on some successes, both commercial ("Central Intelligence," "Bad Moms") and critical ("Miss Sloane," "Paterson"), but I think I've seen a decent-enough cross-section to make some informed decisions. And of course, if you think I left a film off or you want to talk about the rankings, you can always email me at rrg251@nyu.edu.
First, some Honorable Mentions, in alphabetical order. Call them numbers 11-20:
"Captain Fantastic"
"Deadpool"
"Don't Breathe"
"Doctor Strange"
"Fences"
"Florence Foster Jenkins"
"Hacksaw Ridge"
"Loving"
"Moonlight"
"Sausage Party"
10. "10 Cloverfield Lane"
I embarrassed myself laughing so hard at a board game scene in this intensity-packed compartmentalized thriller. Plus it made me check my closet at night for John Goodman as arguably the year's best villain.
9. "Kubo and the Two Strings"
Perhaps not as successful as some of the other animated hits from this year, but by no means less worthy of your time. The adventure is typical of the children's animation genre, but it's not afraid to go to some dark places.
8. "Zootopia"
Disney's unprecedented success in 2016 started off with this fuzzy-wuzzy harsh look at society, prejudice, and cultural identity.
7. "Finding Dory"
Pixar has done it again, recapturing our love for the 2003 contemporary classic "Finding Nemo" while giving us new reasons to laugh, cry, and cheer.
6. "Hail, Caesar"
This film suffered from a poor release date. I don't know why it was dumped in February when it should have been in the thick of awards season. At least this snappy tribute to Old Hollywood from the Coen brothers got the year off to a deceptively promising start.
5. "Lion"
If I could put a fraction of a movie on this list, I'd put the first 40 minutes of "Lion" at #1. The film admittedly loses some steam once the main character becomes an adult. But there's nothing lifeless about the story of a lost child navigating the streets, tunnels, and people of Calcutta.
4. "Moana"
Disney somehow managed to outdo themselves here, not just in terms of this year, but of the decade. The songs and animation are great as always, but what really makes this film special is the best-voiced main character they've had in a long time.
3. "La La Land"
If you're a sucker for musicals like me, there's no chance you won't love this film. If you don't love musicals, you might want to make an exception here. And if your jury's out on musicals, this is an excellent place to start because it nails almost everything. This film is a love letter to the genre while adding modern affectations and a substantial love story.
2. "Manchester by the Sea"
How can a movie by so funny and so tragic at the same time? By having an all-time great script by Kenneth Lonergan, who packs emotion into even the most trivial moments, of which there are many. Casey Affleck is virtually a lock to win an Oscar for playing a broken man going through a loss and a gain at the same time.
"Silence"
Some bad early buzz nearly destroyed the release of this Martin Scorsese masterwork, and an action-light, nearly three-hour movie about Christian missionaries in 17th-century Japan was always going to be a tough sell. But this film is an uncompromising look at the nature of sacrifice. No, it's not a pleasant movie, just a monumental one.