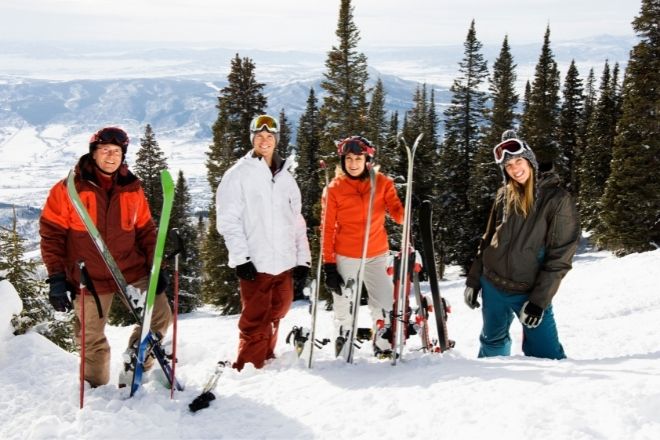 Published
Wednesday, April 20, 2022
Not only is Colorado a pretty place to visit, but it is also one of the best places to live in America. There are many communities across the state with growing populations, and it shows no signs of slowing down. Here are a few reasons why moving to Colorado might be the right choice for your family.
Outdoor Activities
One of the major reasons Colorado is such a popular travel destination and place for families to relocate is the activities. Colorado is full of wilderness, mountains, and natural parks. Families can go skiing and snowboarding in the winter, hiking and kayaking in the summer, and anything in between. Whenever you think you've done it all, there is always something new for you to explore and try.
Colorado Is Inclusive and Diverse
Colorado is an excellent place for any family to live. It is one of the more diverse states in the country, and its cities are only becoming more diverse as time goes on. On top of this diversity, Colorado is one of the best states for differently-abled people. Disability friendliness is measured in a few different ways, such as access to services and healthcare, and in all these metrics, many Colorado cities excel! Come to Colorado and be sure to get a disabled parking permit so that you don't run into any issues when you move here.
Burgeoning Economy
Colorado is a great place for all people because not only can you fit in wherever you go and partake in outdoor activities, but because you can actually live here. We have one of the strongest economies in the country, and there is plenty of space for you to find a job that provides you with the resources you need to take care of your family. In addition, the state is a leading innovator in industries such as agriculture, aerospace, and biochemistry.
Colorado Is Healthy
This state is also an excellent place for people of all ages because it is a healthy place to be. On top of all the outdoor activities, there is also a great emphasis on living healthily and being mindful of what you eat and your body. Communities in Colorado are active and place great importance on getting outside when you can, and when you are inside, eating food that is sustainable and good for you.
There are plenty of factors at play when determining if moving to Colorado is the right choice for your family. Of course, these were only a few of the most significant reasons, but there is so much more about Colorado just waiting for you to discover!