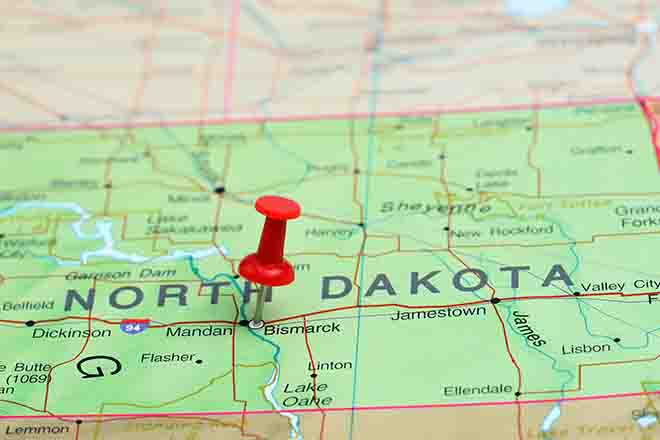 Published
Friday, September 9, 2022
(The Center Square) - North Dakota Sen. Merrill Piepkorn, D-Fargo, said residents want property tax relief and are not as concerned about income tax relief.
Governor Doug Burgum presented his tax relief plan to the Taxation Committee on Thursday. The plan would do away with income taxes for people making $54,725 or less and married couples making $95,000 or less. For those whose income exceeds that, they would pay a flat tax of 1.5 percent instead of the current rate of 2.04 percent to 2.9 percent, according to the governor.
"Yes, that means we'd be eliminating income tax permanently in North Dakota for 388,000 citizens," Burgum said. "That's nearly three out of five filers. This plan would ensure that every North Dakotan income tax payer would receive a benefit regardless of what level they were paying."
Piepkorn suggested a different approach.
"As I'm going door to door talking to people, their major concern is property tax," said Piepkorn. "And income tax, we know it's relatively low for the 60 percent people who are going to pay nothing, but they don't generally mind it. They don't mind paying that state income tax."
Tax Commissioner Brian Kroshus called the income tax reduction plan the largest income tax relief package in the history of the state and said it was more comprehensive than other proposals that target property tax relief. The proposal would keep nearly $250 million dollars in the hands of taxpayers, the governor's office estimated.
"One of the drivers of the plan is recognition that not all North Dakotans own a home. This isn't the income versus property tax discussion in my estimation, but we have to recognize that 37.5 percent of North Dakotans do not have home ownership," Kroshus said.
Sen. Scott Meyer, R-Grand Forks, pushed back on the assertion that taxpayers aren't talking about income taxes and said there's a perception that the state is sitting on a lot of taxpayer money.
"When I am talking to these people, they are saying, 'the state has too much money, how can we get it back in our hands to spend it as we see fit?' And I look at this proposal as that way," said Meyer. "The best way to do it is not collect it in the first place."
North Dakota has provided over $7 billion in property tax relief through numerous bills since 2007, according to the governor.
"There's a lot of confusion out there where people think that the state is setting property taxes. The state does not," Burgum said. "The $7.25 billion dollars that the state of North Dakota, through 17 pieces of legislative action, have sent out to local political subdivisions and you're still knocking on doors and hearing people talk about complaining about property taxes. So, the past approaches have not worked. Why have they not worked? Because this income tax proposal actually cuts tax revenue. We're reducing the amount of revenue that the government would be collecting. We're reducing it and we're letting that money stay in the pockets of the citizens."