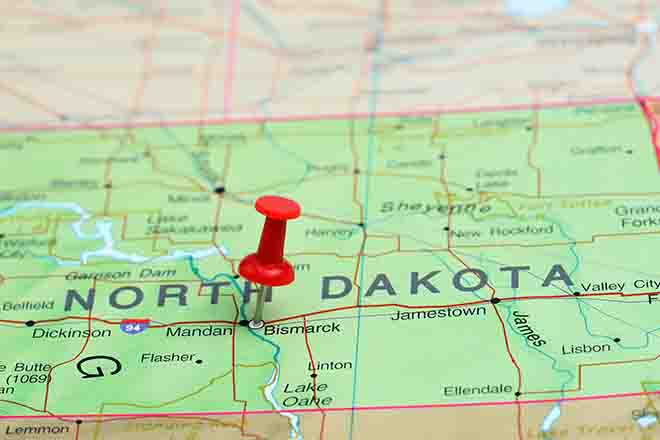 Published
Saturday, August 13, 2022
(The Center Square) - A North Dakota Supreme Court ruling puts the state on the hook for at least $275,000 in legal fees in a battle that pitted an association funded by small donations against the state and the oil industry.
The court case stems around who owns the spaces below the surface between the soil and rocks. Oil and petroleum companies use the pore spaces to store saltwater, carbon, or gas.
A 2019 law passed by the North Dakota Legislature stripped landowners of the right to charge the oil and petroleum companies for the use of pore spaces on their own land.
"Any other provision of law may not be construed to entitle the owner of a subsurface geologic formation to prohibit or demand payment for the use of the formation for temporary storage of natural gas, unit operations for enhanced oil recovery, geologic storage of carbon dioxide, utilization of carbon dioxide for enhanced recovery of oil, gas, and other minerals, or any other operation conducted under this chapter," the bill stated.
The law also took away the right of homeowners to sue, according to Troy Coons, chairman of the Northwest Landowners Association. The organization fought back against the state and the oil companies, raising money with donations of $20 and $50 when others shied away.
"It's a very big issue, a lot of influence is involved in it and so it takes a lot of that to pass a law like this," Coons said.
Derrick Braaten, an attorney who represented the NLA, said he remembers walking into the state House and seeing Coons talking to lawmakers.
"He had come across the House chamber floor talking to 10 legislators as I went in. I looked up behind Troy and there were eight lobbyists from the petroleum council following behind Troy," Braaten said. "The point is you're taking on a lot and they are much more well-funded and there's more of them."
A representative from the North Dakota Petroleum Council did not immediately return a message seeking comment.
Last week, the North Dakota Supreme Court sided in part with Northwest Landowners Association, ruling portions of the law were unconstitutional.
"Surface owners have a right to compensation for the use of their pore space for disposal and storage operations," the court said in its ruling. "Although an oil and gas operator has a right under the implied easement to dispose of waste water within the same unit or pool, the operator must compensate the surface owner for the disposal of waste."
The court also upheld a district court's award of attorney's fees to the state.
Right now, they are at $275,000, according to Braaten. They could get higher and similar cases are still moving through the courts.
Governor Doug Burgum signed the bill into law. His office did not immediately respond to an email seeking comment.