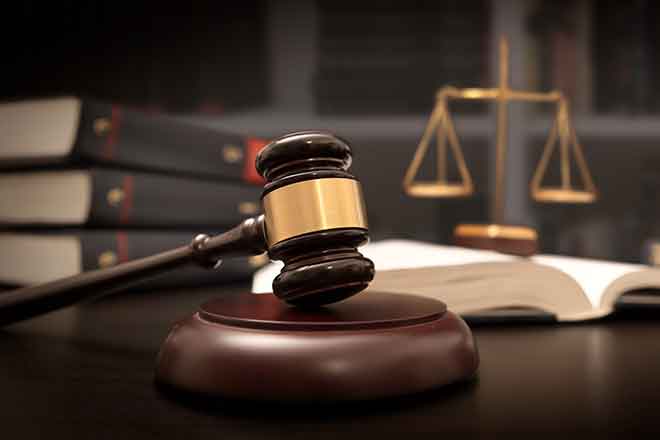 Published
Saturday, September 11, 2021
NOTICE OF PURCHASE OF REAL ESTATE AT TAX LIEN SALE AND OF APPLICATION FOR ISSUANCE OF TREASURER'S DEED
# 58- 2017
To Every Person in Actual Possession or Occupancy of the hereinafter Described Land, Lot or Premises, and to the Person in Whose Name the same was Taxed or Specially Assessed, and to all Persons having an Interest or Title or Record in or to the said Premises and To Whom It May Concern, and more especially to
Jesse W. Nickelson
c/o Paul W. Nickelson
1126 N. Bradfordton Road
Springfield, IL 62711-6040
You and each of you are hereby notified that on the 17th day of November, A.D., 2018, the then County Treasurer of the County of Kiowa, in the State of Colorado, sold at public tax lien sale to Lowell L. & Joyce C. Johnston the following described real estate situate in the County of Kiowa, State of Colorado, to-wit:
The South West Quarter (SW1/4), of
Section Twenty Seven (27), in
Township Eighteen (18) South,
Range Fifty-four (54) West of
The Sixth Principal Meridian
and find that the record owner(s) appear(s) to be:
Jesse W. Nickelson as to Surface and as to All Interest in Minerals and Mineral Rights.
and said County Treasurer issued a certificate of purchase therefore to Lowell L. & Joyce C. Johnston, That said tax lien sale was made to satisfy the delinquent taxes assessed against said real estate for the year 2017;
That said real estate were taxed or specially assessed in the name of Jesse W. Nickelson for said year 2017;
That said Purchasers on the 19th day of August, 2021, the present holder of said certificate, (who) has made request upon the Treasurer of said County for a deed to said real estate;
That a Treasurer's Deed will be issued for said real estate to the said Lowell L. & Joyce C. Johnston, 17119 Co. Rd 6., Arlington, CO 81021-9705 at 10:00 o'clock A.M. on the 27th day of December, A.D. 2021, unless the same has been redeemed.
Said property may be redeemed from said sale at any time prior to the actual execution of said Treasurer's Deed.
Witness my hand this 31st day of August, A.D. 2021.
STATE OF COLORADO
COUNTY OF KIOWA
/s/ Diana Flory
Kiowa County Treasurer
PO Box 247
Eads, CO 81036-0247
(719) 438-5831
First publication September 10,2021
Last publication September 24, 2021
Published in the Kiowa County Press