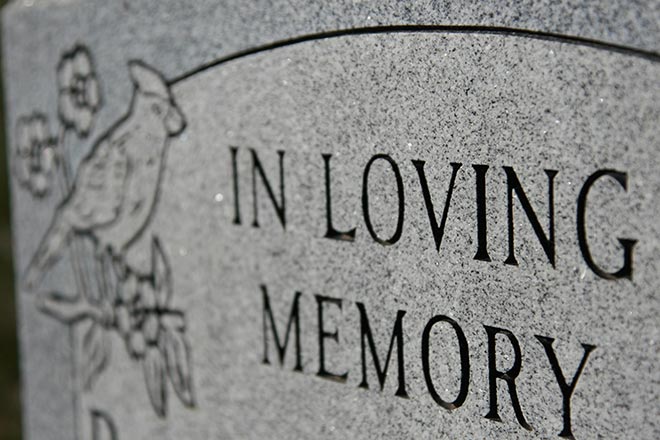 Published
Wednesday, March 9, 2022
Anna Marie Gunderson
June 3, 1927 - March 4, 2022
Anna Marie Gunderson was born June 3, 1927, on the family farm 21 miles north of Kit Carson. Dr. Hadsell was the attending physician.
Anna passed away March 4, 2022, at Cheyenne Manor in Cheyenne Wells.
Anna lost her father when she was only three months old to throat cancer in September of 1927. Anna was preceded in death by her father, Oliver Gunderson; mother, Hazel Gunderson/VanWinkle; stepfather, Edgar VanWinkle; sisters, Olga and husband Robert Accola, Jennie and husband Herman Schreivogel, and Dorothy ("Dody") and husband Bill Colvin; and nephew Herman ("Punk") Schreivogel.
Anna is survived by one nephew, three nieces, seven grand-nieces and nephews, and ten great-grand-nieces and nephews.
Anna stayed on the family farm with her mother Hazel and her three sisters, Olga, Jennie, and Dody. Hazel managed to keep the farm until March of 1935, but the great depression of 1933 and several years of severe drought proved to be too much.
Anna, in her book "Anna's 2 Cents Worth," tells how difficult life on the farm was for her mom and the four girls. Olga had graduated high school and Barnes Business School in Denver and obtained a job in Cheyenne Wells. Hazel and the girls moved to Cheyenne Wells, and Anna finished third grade there.
Her mother was offered a job in Kit Carson managing the Kit Carson Hotel. The family moved into the hotel on her birthday, June 3, 1936. With 12 rooms and serving three meals each day, Hazel managed to keep the hotel full, with the help of her daughters and two local ladies, Barbara Wherry Knudston and Nellie Hogan. Anna said she thought it was the only place in town for working people to eat. She said her job was to bring in corn cobs and coal for the cook stove.
In her book, Anna mentions the names of many people, lots of whom settled in Kit Carson. One man whom she mentions in her book is Bill Brown. Bill was the only man of color in town, and he lived on Main Street. She mentions the fact and I quote, "his color certainly didn't make a difference." Bill Brown treated all the kids in town with a nickel or an ice cream cone at Eddie Bescanon's drug store.
Anna graduated from Kit Carson High School on a Friday in May of 1945 and left on Saturday to go to Denver to look for a job. Betty Caldwell Schreivogel worked at Blue Cross and suggested Anna apply. She went to work Tuesday morning after having just graduated Friday.
She loved music, and often said she had always wished she had learned to play the piano. She played cornet in the school band under the direction of Mr. Kirk, who she said was a wonderful teacher.
Nineteen forty-five was a very big year for Anna, which included her high school graduation, beginning her job at Blue Cross, and the end of World War II in Europe in May. Anna said there was a huge celebration in downtown Denver, with confetti and all kinds of activities, including a snake dance which she and some of her girlfriends joined. She went on to say she liked her job at Blue Cross and the place where she lived, but she hated every minute of living in Denver. I guess that old saying "Home is where your heart is" certainly applied to her.
Her sister, Dody, had accepted a job in Cheyenne Wells with the Farmers Home Administration and, when Dody went to Cheyenne Wells, Anna was right behind her. She was fortunate enough to get a job offer working in a real estate office.
After a brief time in that job, she was offered a job as a bookkeeper at the Denver Elevator Company in Kit Carson. She stayed in that position until 1950 at which time her job was eliminated and moved to the home office in Denver.
Dody married Bill Colvin in 1947, and, on May 10, 1949, she gave birth to a daughter named Catherine ("Cathy"). Very unexpectedly and very sadly, Dody passed away May 19 from complications during the birthing process when Cathy was only nine days old. This was a terrible shock for the whole family, but the loss and void in their lives was partially filled by the new baby.
Death was no stranger to Anna, having lost her father when she was three months old and now her sister.
Anna joined the Methodist Church in 1939 and served as Treasurer of the church and many other volunteer positions. Her great love of music and her beautiful voice moved her to sing at many funerals with her dear friend Marilyn Schneider/Gibbs/Bullock. These two beautiful voices touched the hearts of many community members who had lost loved ones.
Anna continued to sing at various times when our family would have a sing-along, and even while in the Manor when nephew, Steve, would play the piano for the residents, she was right by his side singing along.
Anna's life was filled with momentous times and big dates. On May 15, 1951, she was offered a job at the Kit Carson State Bank, which began a career that would span 60 plus years and provide her with many long-lasting friendships. While working at the bank, she experienced two bank robberies, which impacted her life greatly.
Working with Anna, her coworkers certainly knew her dedication, her very strong work ethic, and her loyalty to the bank. She truly was an employee whom every employer would wish to have. She retired from the bank on four different occasions but was asked to come back for short periods of time to fill in due to short staffing or to work on a special project. She always chose to come back to her home away from home.
Anna never believed in wasting time. She was a member of several organizations in the Kit Carson community and like the bank. These organizations gained a dependable, dedicated member.
Anna was a member of the Ladies Auxiliary of the VFW and a long-time member of United Methodist Women, a part of the Methodist church. She received an award from Modern Woodman of America Insurance for her support of the community. She was chosen to serve as the Grand Marshal of the Cheyenne County Fair, and her ride in the convertible in the parade, waving at the large crowd of people lining the streets, was very special.
In 1955, Anna and Leona Shrimp started and chaired the planning of the first alumni reunion for all graduates of Kit Carson High School. Since that time, a reunion has been held every five years, with hundreds of graduates attending the celebration and events starting Friday and ending Sunday. These reunions have provided occasions for many graduates to return to Kit Carson and spend time with classmates and renew friendships. It was an idea that has created lasting memories for hundreds of graduates and continues to be a great event.
In the year 2000, Anna was the recipient of the Good Scout Award from the Town of Kit Carson for her support of the community. In an article in the Ranger Ledger, the writer recognized Anna and stated that Anna exemplified all the attributes and qualities of a Good Scout. As we spell the word "Scout" and examine each letter, it looks like this:
S - Supporter - Anna was always a loyal supporter of her family, friends, and many young people in the community, following teams and attending musical functions at the school.
C - Compassionate - Anna was compassionate about life and cared greatly as she gave her time, treasure, and talents back to the community.
O - Open - Anna was open to volunteerism for new and meaningful projects and seldom missed an opportunity to be a member of a volunteer force.
U - Understanding - Anna understood that we each must give back and she did so freely.
T - Touched - Anna touched many individual lives over the years with her kindness and love.
Anna knew that for a community to stay vibrant and move ahead in these changing times, the members of the community have to say "yes" when help is needed. Over her many years Anna made a difference in so many ways.
Our family would like to say a very grateful "thank You so very much" to the entire staff at Cheyenne Manor. These dedicated and caring individuals truly are God's angels on earth providing compassionate and loving care to all the residents who depend on them day in and day out for such wonderful care.
Anna will be truly missed by all her family and many friends in Kit Carson and Cheyenne County. She was a loving, generous aunt, and touched many lives.
Funeral services are pending.
Arrangements are under the direction of Brown Funeral Home.