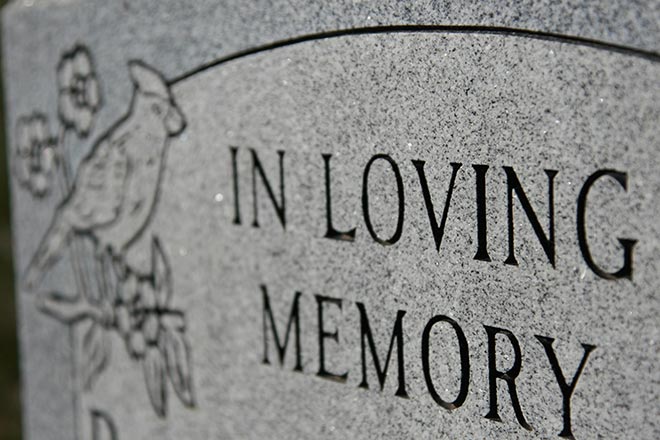 Published
Tuesday, September 21, 2021
Bonnie May Boland
May 19, 1929 - September 8, 2021
(In Bonnie's Own Words)
Bonnie May (Rehfeld) Boland - born May 19, 1929, to Emil and Lelia Rehfeld of Towner.
I was born in Cheyenne Wells and lived on a farm south of Arapahoe until the age of 17. Moved to Cheyenne Wells to work for the Agricultural Stabilization and Conservation (ASC) office for 10 years, for the Assessor's Office as Deputy Assessor for years, worked at the Eastern Colorado Bank during the income tax season and later opened an office with Marlene Schmeckpeper. We did bookkeeping and income tax until our retirement in 1983.
Married Wayne James Boland April 8, 1960.
Member of United Methodist Church and belonged to several civic organizations through the years: Eastern Colorado Historical Society, Improvement Committee, E.S.A. Sorority, United Methodist Women and Cheyenne Wells Cemetery Board.
Preceded in death by husband, Wayne Boland (2012); parents, Emil (1966) and Lelia (1983) Rehfeld; brothers, Randolph (Khak) (1991) and Jim (2008).
Living Family: Sharon Chatfield; granddaughter, Tina Hart, Fruita; great-granddaughters, Journey (Matthew) Wahlquist and great-great grandson, Hyrum of Idaho Falls, Idaho, and Treasure Hart, Fruita, Max Chatfield, great granddaughter, Trisha and great-grandson, Trevor, Fruita.
Sister-in-law, Liz Rehfeld, Cheyenne Wells; nephews, Scott (Helen) Rehfeld, Ansley, Nebraska, and Ron Rehfeld, Arapahoe; nieces - Brenda (Bruce) Fickenscher, Chivington, CO. and Tina (George) McDonald, Cheyenne Wells; great and great-great nephew and nieces, Tyrell (Angie) Fickenscher, Joseph, Maxine and Krystal, Axtell, Nebraska; Megan (Heath) Bachman, Raylee and Brinley, Merna, Nebraska; Brandon (Kelsie) McDonald, Steamboat Springs; Jessica (David) McVey and Jameson, Colorado Springs; Tawna McDonald, Loveland; Erin, Thomas (Lauren) and Samara Rehfeld, Denver.
Bonnie passed away September 8, 2021, at the Cheyenne Manor in Cheyenne Wells.
A memorial service celebrating Bonnie's wonderful life and legacy was held Saturday, September 18, 2021, at the Cheyenne Wells United Methodist Church. Inurnment followed in the Fairview Cemetery in Cheyenne Wells.
Memorial contributions should be made to the Bonnie Boland Memorial Fund in c/o any Eastern Colorado Bank location.
Arrangements were under the direction of Brown Funeral Home.