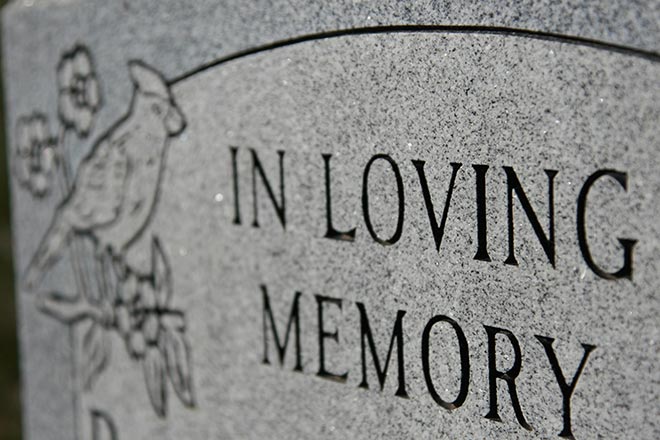 Published
Sunday, February 17, 2019
Carl Robert "Bob" Reyher
July 29, 1929 - February 12, 2019
Carl Robert (Bobby Carl or Bob) Reyher was born July 29, 1929, in Wiley and departed this life February 12, 2019, at the Lakeridge Long Term Care in Lubbock, Texas, at the age of 89. He was the second of five children born on the family farm a mile north of Wiley to W.C. (Billy) and Mildred Ellenberger-Reyher.
After graduating from Wiley High School, he married Zola (Toodles) Payne. A daughter, Linda, was born July 21, 1951, and was taken home to the little farm house at the Big Bend corner on Highway 287 where Bob farmed.
Because of an enlarged heart due to his asthma and allergies, the family moved to Poncha Springs, then to Salida, where he worked for the local radio station. Moving again, he began working at KCRT radio station in Trinidad and singing with a dance band at Martha Lee's Nightclub on Saturday nights. He was also on the sidelines of the football teams of Trinidad High School and Holy Trinity High School taping ankles, knees, etc. for the coaches there.
August 19, 1958, son Arnie was born. By this time, Bob was working for the State Highway Department, and asked and received a transfer to the Lamar office.
He once again became a big part of the sports programs at Lamar High School and Lamar Junior College. KLMR Radio hired him to announce all the games for their station, and he made many trips to state tournaments announcing games for all the surrounding teams. Every Saturday morning, he made a very early trip to the station to receive calls from all the coaches in the area with scores that he announced on the program he hosted called Valley Sports Roundup. Bob was also the public address announcer at the basketball games at the Lamar Community Building and at all of Lamar High School's football games.
Hoss Inman hired Bob as his announcer at all the rodeos where Hoss supplied stock, including the Lamar Sand & Sage, Sky High Stampede in Monte Vista, Burlington, and many others. He also announced the Holly and State Fair races for many years.
Bob continued with his singing when he became a member of the Men of Melody, a group of gentlemen who performed at many community functions in and around Lamar. His love and talent for music and verse was expressed in the many poems he wrote. He always said the words just came to him wherever he was, and he would jot them down. He wrote many poems for both of his children and each of his grandchildren.
Bob's last years were spent in Lubbock, Texas, where he enjoyed going to Texas Tech games and spending Sundays at Arnie's yelling for the Dallas Cowboys. No matter how hard Arnie tried, Dad was still a Bronco and Rockies fan.
Bob was preceded in death by his parents; by one brother, James Reyher; sister-in-law, Paulline Reyher; and one brother-in-law, Elwin McVicker.
Bob is survived by two children, Linda (Jess) Downey of Lamar, and Arnie (Theresa) Reyher of Lubbock, Texas; six grandchildren, Stephanie (Brian) Bohlander, Ryan (Jamie) Clark, Nolan Reyher, Garrison Reyher, Nolan Downey and Jade Downey; and great-grandchildren, Jaxon Bohlander, Emma Clark and Eli Clark on the way. He is also survived by his siblings, Don Reyher of Monta Vista, Paul (Hilda) Reyher of La Junta, Doris McVicker of Sterling; and by his sister-in-law, Berna Reyher, as well as numerous other relatives and a host of friends.
A graveside funeral service was held Saturday, February 16, 2019 at the Wiley Cemetery in Wiley with Pastor Lane Gooden of the Praise Community Church in Eads officiating.
Those desiring may make memorial contributions to the Lamar Public Library.