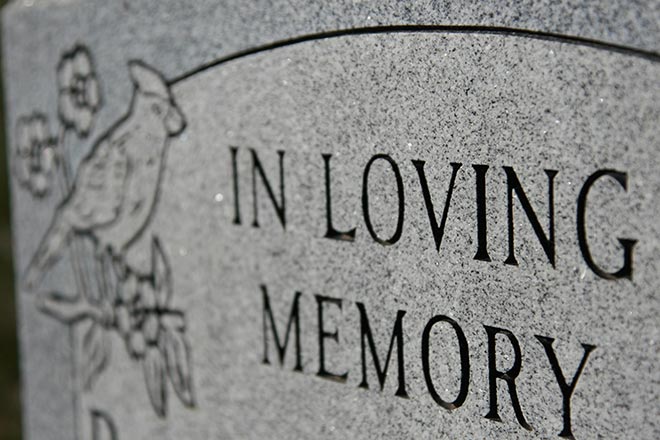 Published
Tuesday, February 23, 2021
Donald "Don" Gene McPherson, Jr.
February 20, 1949 - February 15, 2021
Donald, or Don as he was better known, was born February 20, 1949, in Lamar to Donald John and Alice Lorrayne (Gruenewald) McPherson. He departed this life unexpectedly February 15, 2021, in Colorado Springs.
Don was the second son born to Don and Alice. He would go on to outlive his parents and his four brothers. He grew up and made his home on the family farm north of Lamar in May Valley.
Don attended and graduated from Lamar High School in 1968. In high school Don enjoyed playing sports, being a part of the Junior Sheriff's Posse, and helping on the family farm. Don would also meet his future wife while in high school.
November 13, 1969, Don was drafted into the US Army and would ship out to Vietnam a few months later. Don served 11 months in Vietnam with the 57th Aviation Co. Assault Helicopters, the "Gladiators" and "Witch Doctors," During his tour of duty in Vietnam, he was the recipient of the Army Commendation Medal for distinctive meritorious achievement and service. He would go on to be awarded several other medals for his service.
While in the Army, Don developed a love for photography - being behind the camera, not in front of it! He took many pictures of his time abroad. After a short leave, Don returned to duty, this time stationed in Germany where he finished his tour of duty, being relieved in July 1972. His official end with the Army came November 1, 1975.
Don's return to civilian life saw many adventures. He joined the Prowers County Sheriff's Posse in 1972 and served many years with them alongside his dad.
Don wanted to do more with his life besides the Posse and farming. He attended technical training and completed the course for welding. This opened a whole world to Don who would soon open his own welding shop in conjunction with his brothers, Tom and Buck, inside of the Western Transportation building on the north end of Main street. Witch Doctor welding was well known in the area as Don soon gained a reputation for skillful welding.
In addition to his skill in welding, Don was a jack-of-all-trades, and commonly helped with vehicle and tractor repairs, pipeline work, ranching, and farming.
Don married Connie Sue Howerton before the Justice of the Peace December 2, 1973. From this union came a son, Donald, in 1976 and a daughter, Bobbi, in 1983. Don and Connie made their home just north of the McPherson farmstead in May Valley.
On the weekends, Don could be found farming, visiting with friends and neighbors, riding his motorcycle, or out on one of the nearby lakes. The family enjoyed spending time at Cottonwood Park with family and friends, and numerous trips to Queens Lake to fish and swim.
While the union between Don and Connie would only last until February 1990, they remained friends until Connie's death in 2016. After the divorce, Don remained active in his children's lives. He'd visit every weekend, celebrated birthdays, spent the holidays with them, and had them for their summer breaks. He'd come to their games and cheer them on, yelling loudly, and often things to embarrass them, "because I can."
Don owned and operated Witch Doctor Welding for near 30 years, splitting the time between the Western Transportation building and a building just across the street that became his own. After closing shop, Don went to work with long-time friend John Sutphin at SEMCO, where he was employed at the time of his death. Don would prove to be a great asset, taking on just about any job that needed done. He'd help at the shop or on the ranches. Don enjoyed meeting new people, training the "young bucks," and travelling.
Don had a wanderlust that he often followed, whether it be a horseback trail ride near the family farm, a motorcycle ride to Tennessee to see "an old friend," or a last-minute family vacation with various stops to see the unsung history of the nation. He loved to travel and often encouraged his children to work enough to travel. He loved watching sunsets and wished they would last longer. He loved God's creativity and was often found emptying his pockets of "cool" rocks he found.
Don also had a wanderlust that lead him to think outside the box for many of his projects. His understanding of math and geometry concepts led to many creations on his part. And if it didn't work out the first time, well, that just meant he had to try again.
He designed his own fire-proof sheds that could be prefabricated at his shop and then assembled on site. He made many railings and decorative features for buildings and homes. He even made a portable welding truck so he could go to the project sites.
He enjoyed joking around and laughing. He especially liked optical illusions created by real designs.
Don took pride in his children. He encouraged them in their life paths and was always there to lend a hand. He was a listening ear, a voice of reason - or maybe the voice of a rebel encouraging you to "jump!" He always had time for his kids, even if it was fixing up an old blazer or playing badminton with the sidewalk as a net.
He was ecstatic when he became a Grandpa! Each of his grandchildren had a special nickname that was typically unique to them. He would spend hours playing with his grandkids - teaching them to ride bikes, shoot guns, drive, learn tools, or just spoiling them with soda and bubble gum. He'd make sure to talk to each of them any time they were around, even if it meant pulling them away from a game just to "shoot the breeze" and let them know they were important to him.
Don was preceded in death by his parents, Donald J. McPherson and Alice L. Gruenewald McPherson; brothers, Tom, Buck, Danny, and Cody; and his ex-wife, Connie S. McPherson.
Don leaves behind his children Dony (Ginger) McPherson of Eads, and Bobbi (Josh) Scott of Independence, Missouri. He also leaves behind seven grandchildren: Layla and Carmen McPherson, and Jamion, Cliff, Kari, London, and Nate Scott; as well as numerous nephews and nieces, various family, and a slew of friends.
Services were held Tuesday, February 23, 2021, at the Peacock Family Chapel. Interment with full military honors followed at the Fairmount Cemetery in Lamar under the auspices of the local V.F.W. and American Legion Posts.
Arrangements were under the direction of the Peacock Funeral Home.