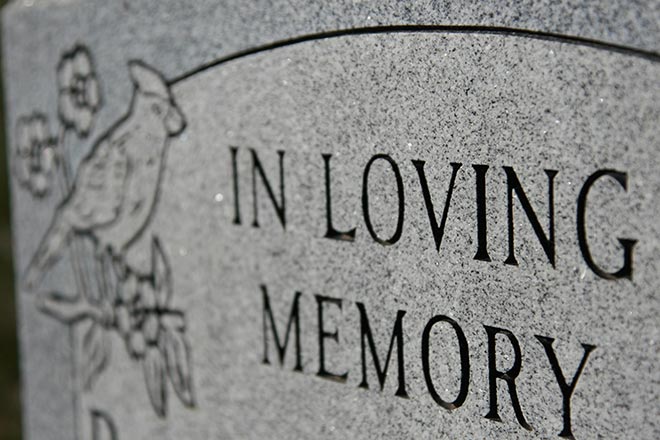 Published
Friday, August 13, 2021
Gary Larrew
January 18, 1950 - August 9, 2021
Gary had a superpower - his ability to meet challenging opponents head on. One of his most challenging adversaries was Parkinson's disease, which he has been fighting for more than a decade. His fight came to an end in the early hours of August 9, 2021. He went peacefully home to heaven at the age of 71. We rejoice that he is free from the disease that stole so much from him. His legacy lives on in his kids, grandkids, athletes that he coached, employees/colleagues and many others he met along the way!
Born January 18, 1950, to Bud and Betty Larrew, Gary grew up ranching across Colorado, from the mountains of Meeker to the plains of Arlington. Ranching likely had a great deal of influence on his tenacity. He was known for having an "over the horizon" viewpoint and an ability to respond well to ambiguous situations. He was an accomplished student and athlete in high school, competing in basketball and track.
Following his high school graduation from Eads High School in 1968, he attended CSU and graduated with a bachelor's degree in Electrical Engineering in 1972. He completed and graduated from the MBA program at CSU in 1996.
He married his high school sweetheart, Julia, in 1971. They would have celebrated 50 years of marriage next month. Gary and Julia made their home and happily raised their two children, Susan, and Greg, in Fort Collins.
Gary spent much of his career at Woodward in Fort Collins. He served in many roles, including plant manager and Vice President North American Engine Control Systems - leading business development initiatives.
During his career he had the opportunity to travel all over the world and lead numerous teams and projects. He led in every situation in a very even keel manner. His leadership philosophy spilled into all aspects of his life, whether parenting, coaching, managing, or teaching, he always looked for the potential and worked to draw that out. He truly cared about those he interacted with and wanted the best for them. He finished out his career and retired in 2013 as the Chief Executive Officer of CPP Wind Engineering Consultants in Fort Collins.
An avid outdoorsman, and athlete his whole life, he would often be found hunting, fishing, skiing, camping, hiking - including 14'ers, playing basketball, racquetball, and golf.
Our family was privileged to enjoy many of these adventures alongside him as he loved to spend time with his family and never tired of teaching us new skills. One of those skills was beekeeping. He became a beekeeper in the 1980s and, for 15 years, maintained about 10 hives and collected honey to share with family and friends.
Gary loved to travel. He and Julia enjoyed several trips, but their favorite destination was Maui. In 2014 the whole family was able to enjoy a wonderful trip together there, one of our most treasured memories with him.
Combining his love for the outdoor life and his love for reading, we have many memories of him reading in the evenings. One of his favorite reads was a lighthearted article written by Pat McManus in the Outdoor Life magazine entitled "Last Laugh." He would get so tickled by the stories Pat wrote, his laughter would shake the house! It's been said that laughter is life's sweetest creation and hearing laughter like that was very sweet for us all.
A strong and competitive chess player, Gary would carry on several games around the country, both by mail and digitally. He enjoyed especially teaching and playing chess with his grandkids for several years. Being a Papa was one of his greatest joyms and having him as a Papa is one of the greatest blessings of his grandkids.
His faith held him steady during the most difficult periods of his life and he shared his faith by leading Bible studies and classes for believers new and old.
Gary had a great style of mentoring, coaching and leading others. He created space for challenging questions and lively discussions which allowed others to grow in their faith.
He is survived by his wife Julia; daughter, Susan Bartush (Erik); son, Greg (Laura); and brother Tery (Julie). He was the proud "Papa" to Brandon, Ethan, Paityn, and Conner.
He is preceded in death by his parents, Bud and Betty Larrew.
A Celebration of Life will be held August 18, 2021, at 12:30 p.m. at Allnut Funeral Drake Road Chapel in Fort Collins.
A dessert reception will follow immediately after.
Interment will be at Resthaven Memory Gardens, 8426 S Hwy 287, Fort Collins, following the reception at 3:30 p.m.
Memorial contributions can be made to Rocky Mountain Parkinson's Foundation. www.parkinson.org/rockymountain
Arrangements are under the direction of Allnutt Funeral Services - Drake Road Chapel