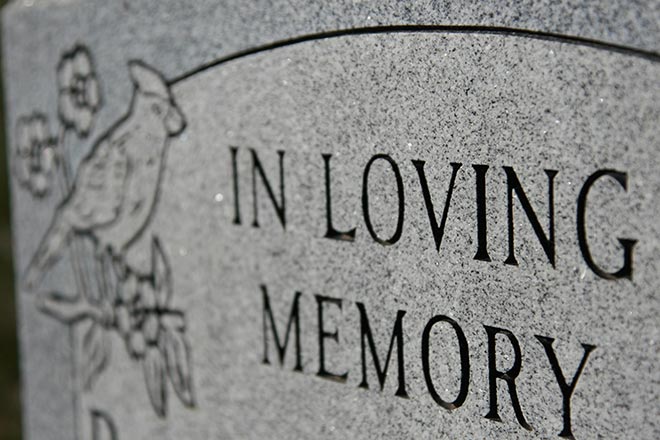 Published
Sunday, January 2, 2022
Gloria E Peck
May 14, 1934 - December 15, 2021
Gloria Elaine Blankenbaker Peck came into the world May 14, 1934, in Kit Carson to Guy and Elsie Blankenbaker, when the snow blew half the day and dirt blew the other half. She was baptized in the Kit Carson Methodist Church October 15, 1950.
Her first eight years of school were at the country school, Mt. Pearl, at which time she graduated there and went to Kit Carson High School, graduating in May 1952. From there, she attended Colorado A&M in Fort Collins for two quarters and then married Clayton Peck March 15, 1953, while he was home on leave from service.
Two sons were born to this union, Kim Eugene February 20, 1956, and Kip Dee September 8, 1959. She later attended Lamar Community College in 1963 and 1964, and graduated from there in 1964 with an Associates of Art Degree and was a member of the Phi Theta Kappa Honorary Society.
During her four high school years, she was awarded many achievement awards, including the 1952 Outstanding Student Award and the 1952 I Dare You Award. Along with those, she held offices in all her classes as well as the organizations she was in. Her love was playing with the band and orchestra. Gloria performed in many solo and ensemble contests, getting medals in all of those. Girls were not allowed to play sports in those days, but she was a cheerleader for three years.
Gloria worked in the business field for 35 years. She was nominated and awarded an entry into the Who's Who of America in 1972. Gloria always performed excellent and productive work. Supervisor evaluations were always superior, with remarks such as "quality and quantity of work product is superior and performs professional work." Her rewards were the kind of comments and letters from those she served, as well as from her employers.
Community activities were an everyday part of her life. Some of those included PTA, March of Dimes, 4-H leader over 14 years, secretary/treasurer to Kiowa County Day Rodeo five years and secretary/treasurer of 4-H gymkhanas two years, as well as Little Britches Rodeos. She was elected to the Kiowa County School District RE-1 School Board two terms. She had to resign in January 1986 because she was working out of the district and couldn't be here for meetings. Later, she was on the School Accountability Committee.
The Kiowa County Fair was one of her loves as she volunteered as Superintendent in the Home Economics Department for over 15 years, as well as Superintendent at the 4-H Exhibit Day.
She and Clayton were very proud of their two workaholic sons and the accomplishments of her grandchildren. She and her husband played a very active part of their lives.
During the Kiowa County Fair and Rodeo for 15 years, the Liesens directed the very popular and entertaining Kiowa County Jamboree. Gloria was a member of the Cactus Players Band, playing the alto saxophone, as well as playing with an accordion ensemble and having a part in a short melodrama.
The summer baseball program found her working as an officer and/or in charge of the concession stand. In the early days, the concession stand was run by the mothers. The proceeds were what kept the baseball program financed. She was also the Hi-Plains League Secretary in 1997, 1998, and 1999, of which two of those years the State 13-15-year-old Babe Ruth Tournament was held in Eads. With her son, Kip, as the tournament director, Gloria was the assistant director. It was a very successful two years with the help of many volunteers. Her family has also hosted various ball players for some of the tournaments. Her son, Kip, volunteered coaching for 20 years, of which the last several Gloria kept the stat books. Gloria was asked to be a District Commissioner for Cal Ripken in 2004, 2005, and 2006. She had to resign after the 2006 season due to her husband's illness.
Her most memorable moments were watching the granddaughters and grandson in their sporting events and other activities. She and Clayton did not miss their events, regardless of how many miles they needed to travel. The highlight of those years was when grandson, Justin Crow, got to pitch one inning against the Colorado Sky Sox. He was playing baseball for CSU-Pueblo at the time, and their team was invited to play the Sky Sox. Each of nine CSU-Pueblo pitchers was allowed to pitch one inning. Justin pitched a "no-hit" inning, striking out one and pitching two ground balls resulting in outs.
She and Clayton also had an enjoyable time when Leisha was on the 10U All Stars Softball team that won state and got to go to the regionals in Missouri. She was very proud of Brittany, Braylynn, and Leisha when Philomene taught them piano lessons. She had them playing in church many Sundays.
Although she and Clayton did not get to attend events of New Mexico granddaughters Kimbir, Klayci, and Koddi, they did get to go see Kimbir play in the Championship Class 5A State Volleyball Tournament, which was thrilling to watch them make championship. They were also fortunate to get to go to Klayci's music presentation, which was required for her music therapy graduation.
After Clayton's death, Gloria moved to Pueblo West, a place she and Clayton had discussed about moving to a few years prior to his death. She resided there for six years before moving back to Eads to be nearer to part of the family. While in Pueblo West, she became very active in the Pride City Quilt Guild doing volunteer work as well as being program chairman. She also volunteered during the State Fair quilt judging. This was a very enjoyable time for her. Along with that, she volunteered to help with the free income tax preparations for those with lower incomes.
In 2017, she was honored when Pride City Quilt Guild asked her to be their featured quilt artist for the annual Southern Colorado Quilt Show. She hand-quilted, which was a lost art and they featured the hand quilted quilts Gloria had made.
Gloria always looked at the positive side of life. She enjoyed every job she held as well as all her volunteer community projects and activities. She considered all of those as learning experiences.
Gloria was preceded in death by her parents; husband, Clayton; brothers-in-law, Chuck Jackson, Otis Peck, Lee Blooding, and Jim Wimp; and sister-in-law, Irene Wimp.
She is survived by her sons, Kim Peck of North Dakota and Kip (Dawna) Peck of Eads; grandson, Justin Crow of Stratton; granddaughters, Brittany McKnight of Arkansas, Braylynn (Nick) Eder of Eads, Leisha (Mike) Walsh of Eads, Kimbir (Sam) Jones of McKinney, Texas, Klayci (Tim) Green of Canyon, Texas, and Koddi (Sean) Moreno of Los Lunas, New Mexico; great grandchildren Nathan and Kailey McKnight, Peyton, Liam, and Teller Eder, Jordynn Turcotte, Adalyn and Coy Green, Jackson and Savannah Jones, Bennet Moreno, and Trinity, Alexys and Jaidyn Walsh; sister, Sharon Jackson of Colorado Springs; sisters-in-law Maxine Blooding, and Judy Peck of Fort Collins; as well as nieces, nephews, cousins and other relatives.
Funeral services will be held Saturday, January 15, 2022, at 10:00 a.m. at the United Methodist Church in Eads. Burial will follow in the Eads Cemetery.
Memorial contributions should be made to the Quilts of Valor in Haswell or Lamar, or to the Lamar Hospice.
Arrangements are under the direction of Brown Funeral Home of Eads.